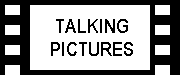 The Increasing Popularity of Book Adaptations.

Walk into any bookstore and you will see dozens of books (novels, non-fiction, biographies) with familiar covers. Most of these images are currently appearing on film posters in your local cinema – Slumdog Millionaire, The Reader, Revolutionary Road, Marley and Me, He's Just Not That Into You, Ché... I could probably fill this page just by using film titles! And it is not just the contemporaries that are turning to previously published material; book/film adaptations have been produced pretty much since the birth of cinema. Classics such as Breakfast At Tiffany's, A Clockwork Orange, The Shawshank Redemption, Jaws and One Flew Over The Cuckoos Nest were all based on books.

It seems like every trailer lately comes with the line "based on the best-seller by..." but basing a film on a book that sold hundreds of thousands of copies doesn't guarantee a huge box office return or critical success. Sure, Atonement brought in the awards, Tsotsi won Best Foreign Film at the Oscars and the Lord of the Rings series became some of the biggest-selling films of all time but an adaptation could just as easily flop.
It is thought that fans of the original source material will want to see it played out on a big screen, so the film will therefore put bums on seats. However, truly dedicated fans will agonise over the tiniest detail. Should a viewer not like the way their hero/heroine has been portrayed, other like-minded readers/viewers will soon hear about it and boycott the film. This is particularly common when it comes to comic book movies. Frank Miller's Sin City was hugely popular and copied the original source material frame for frame but Constantine didn't fare so well. Hellblazer was adapted into the film Constantine, and when fans heard of the decision to cast Keanu Reeves as the blonde-haired, London-based hero, online forums were filled with angry die-hards. Reeves kept his accent and the film was based in Los Angeles so it wasn't a faithful adaptation at all. It made nearly $231million at the box-office around the world, so it was hardly one of the biggest comic book movies.

The first Spider-Man film made almost $822million and Iron Man made $318million but the biggest comic book movie of all time is The Dark Knight which has so far made $531million. With such a huge following, it was virtually impossible that Spider-Man 3 wouldn't follow the success of its predecessors. The first is the second biggest comic book film, the second, taking $373.5million, is the third. The latest film took slightly less again ($336.5million) but is still the fourth-biggest. Even though the takings are slightly down each time, everyone's favourite friendly neighbourhood Spider-Man will continue to sell tickets – Spider-Man 4 is currently in production and should be showing in a cinema near you in 2011.

The problem with adaptations, however, is that fans of the original source material insist on producers remaining faithful to the novel. As a fan of the novel PS I Love You, I was not pleased to hear of the Americanisation of the film, and the decision to turn it into more of a comedy than a drama. As a stand alone film, it is both entertaining and moving, but very little from the plot of the novel made it to the final cut of the film. Sophie Kinsella's The Secret Dreamworld of a Shopaholic is also being given an American setting and the plot has been jiggled around a fair bit as well.

Chick-lit is hugely popular and Jane Austen adaptations are usually reliable given that there is a cross-generation appeal, however, they don't bring in the same kind of audiences as the Lord of the Rings and comic book blockbusters. The latest version of Pride and Prejudice took $121million and received four Oscar nominations and Becoming Jane, the film about Jane Austen's real life romances took $37million proving that biographies have a box-office draw too.

The Devil Wears Prada was a massive hit on its release in 2006, surprising critics and becoming one of the biggest hits of the summer,. It proved popular with international audiences right through until October, grossing well over $300million. The novel was on the New York Times best-seller list for six months and the film was nominated for two Oscars, so this was a case of success all-round.

Interpretations of classics can be a bold move for a filmmaker. Shakespeare's work has often been updated for modern audiences. Baz Luhrmann's Romeo + Juliet took $147.5million, 10 Things I Hate About You, a high school re-imagining of The Taming of the Shrew took nearly $52.5million and Get Over It, a modern-take on A Midsummer Night's Dream, took nearly $20million. By taking a Shakespeare play and making the characters high school students, it becomes a lot more accessible for young people studying it.
As for the future of adaptations, you can expect them to keep on coming. Sylvia Plath's classic The Bell Jar is currently in production and Roald Dahl's Fantastic Mr Fox, writer/director Wes Anderson's first animation, is due its theatrical release at the end of the year. The biggest adaptation of 2009 however is The Lovely Bones. Alice Sebold's novel was a massive hit on its release, surprising for a relatively young and unknown author. It sold over a million copies and stayed on the New York Times hardback best-seller list for over a year. It is a very moving story of a fourteen-year-old girl who is raped and murdered and watches her family carry on life without her from heaven.

Peter Jackson, best-known for the Lord of the Rings trilogy and the hugely under-rated Heavenly Creatures, was so moved upon reading Sebold's novel that he personally went out and bought the rights for the film and insisted that the mood and tone of the story would not be lost on its move to the big screen. With an all-star cast including Rachel Weisz and Mark Wahlberg as Susie's parents, Susan Sarandon as her grandmother and Stanley Tucci as her murderer, there is no doubt in my mind that this incredible ensemble cast has the talent and strength to pull off such an emotionally complex story. The role of Susie will be played by Saoirse Ronan, who appeared in the multi-award-winning Atonement. Expect it to draw in large crowds and possibly pick up a few award nods this time next year.

Research has shown that 85% of movies are adaptations, so who knows, maybe your favourite book is next for the big-screen treatment.