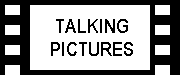 The following is a tribute to June Allyson, not only as a Hollywood superstar, but as an educator contributing to the public's awareness of the arts and entertainment industry, Hollywood's golden era, inspiring seniors to get more out of life - and, even about incontinence, through the June Allyson Foundation and AUGS.org. go to:
Since the age of 5, and for over 51 years, I have been a long-standing fan of June Allyson (or should I say Ella Van Geisman?) as my real-life heroine. You might ask, why did I choose June Allyson? For a great many legitimate reasons (too many to list), including that I fell in love with the "rags-to-riches" story of Ella Van Geisman, the little (so-called "fatherless") girl from the Bronx, who made good on the Broadway stage--and, later on, in the movies, on television, and in commercials. What Ella does not know, today, is that the little girl who became the woman celebrity, June Allyson, has numerous "fatherly" fans who still love and support this legend's glowing star. And the legend, now known in-real-life as Mrs. David Ashrow
of Ojai, California, has a star with her various names on it: Ella Van Geisman-June Allyson Powell-Ashrow.
I grew to love Ella Van Geisman , the little girl from New York's Third Avenue el, in the Bronx. It was she who taught me how to do the 'Varsity Drag', as I fascinatingly watched MGM's Good News and Down on Your Heels, Up on Your Toes.
It was she who introduced me to the 'fastidious' Josephine March (a 'tomboy' with such feminine grace), and Louisa May Alcott's Little Women.
It was she who enabled me (a gay person) to fall in love with Constance (I have met my 'princess') in MGM's The Three Musketeers (which, in my opinion, should have been a June Allyson/Gene Kelly musical).
It was she who taught me that anybody--a boy or girl, a man or woman--should be able to pursue his or her dream, in MGM's Woman in White (Ella's Annie Get Your Gun).
It was she who introduced me to the musical masters (such as George Gershwin, Cole Porter, Harry James, and Glenn Miller), in such movies as MGM's Two Girls and a Sailor, MGM's Words and Music, and Universal International's The Glenn Miller Story.
Last, but certainly not least, it was she who introduced me to Lena Horne, who was forbidden to dine or stay at the dinner clubs and hotels where she performed (the white person's shame).
It was June Allyson, along with Judy Garland (in 1963), who would transport me to a church in Birmingham, Alabama - where African-American children were bombed, shots rang out, and there were riots all over the streets of America (June and Judy taught me how to love).
Is it any wonder that I grew to love the celebrities of Hollywood's golden era - where there were more stars than in all the heavens?
People and situations, in this world, constantly disappoint me.
But, stars from Hollywood's golden era never disappoint me.
In the movies, and on the stage, people and situations can be everything you want them to be. And, even if only an illusion, one can disappear onto a Rod Serling-type screen or stage. One can become a real-life Phantom of the Opera.
And, like Gloria Swanson's portrayal of Norma Desmond, every one of us can get ready for our closeups on or in Sunset Boulevard.
Today, as a gay man in the years of my prime, it is with a great deal of self-esteem that I recall my golden movie palace years - and I am extremely grateful, to June Allyson, for teaching me how to get more out of life.
If June Allyson was appearing in a kazoo band, on Main Street Anywhere, I would buy tickets to see her - and would get everyone, I know, to buy tickets as well.
It is with a great deal of pride that I recall my personal meetings with June Allyson (in Florida, New York, Hollywood, and Minnesota) - as well as the kindness, bestowed to me by June Allyson's first husband, Dick Powell (who loved kids). Dick Powell taught me how to turn any street into a 42nd Street of dance, where June Allyson always presents the Good News.
Ginger Rogers, June Allyson's real-life heroine, once said that "June Allyson is the girl that every man wants to marry" (quite a tribute to this glorious legend). June Allyson has stated that she does not look good in period costumes. I politely, and respectfully, disagree. As a young boy, I fell in love with Constance, a movie role June Allyson magnificently performs in MGM's "The Three Musketeers", faithfully rendered in the vivid images of the story's original author, Alexander Dumas. As a disabled person almost 58 years young and single, Constance remains my personal princess, and I will share her with none else (although I hope you will forgive me for this).
I am a constantly hopeful and starstruck fan of Hollywood's golden years and MGM musicals, and June Allyson shall infinitely be #1 on the top of my list. In one of her Dupont commercials on The June Allyson Show, June Allyson would say: "Look for the fiber first." This lovely woman, personally and professionally, continues to deliver plenty of fiber. To June Allyson, who once considered becoming a medical doctor, I conclude by saying thank you, Dr. Allyson. We love you, Ella.
Len Bourret (Copyright 2005)


http://www.braindumps.com/640-692.htm
http://www.actualtests.com/exam-640-864.htm
http://www.pass4sure.org/Cloudera/CCD-410.html
http://www.test-king.com/training/pmp-study-material.htm