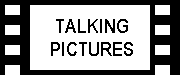 Virgin Media Shorts 2009 winner picks up BAFTA nomination

London film maker Luke Snellin was today (22 January 2010) nominated for a BAFTA for his short film Mixtape, four month's after the film picked up the Grand Prize at the Virgin Media Shorts Awards. Mixtape, which was created specifically for last year's competition, captures the innocence of young love and sees a boy create a compilation tape for a girl he likes. The endearing film was a clear winner for the prestigious judging panel including Kevin Spacey, Gemma Arterton and Noel Clarke, in the competition that aims to shine a light on undiscovered British film talent.

A 23 year old from Ladbroke Grove, Luke is an up and coming writer and director and Mixtape was his second short film, which was created for Virgin Media Shorts. The film features Son of Rambow and Sex & Drugs & Rock & Roll star Bill Milner, Charlotte Beaumont and Kate Miles, in a drama involving a young boy who makes a tape from his dad's 1970s vinyl collection in an attempt to try and woo the girl of his dreams, Lily, who lives next door.

Luke triumphed over more than 2,000 competition entries and will receive £30,000 funding towards his next film from Virgin Media and the UK Film Council, as well as nationwide exposure to millions of people across the country. Mixtape is currently one of the 12 short-listed films that are currently being shown on over 200 cinema screens across the UK, as well as on Virgin Media's TV on demand service, on the Virgin1 channel, on mobile phone by texting Virgin Media to 80150 and online at www.virginmediashorts.co.uk.

Jamie Garwood asked Luke a few questions:

What was the genesis of 'Mixtape'?

The genesis of Mixtape came from the fact that when I was a little kid, about 10 or 11, I'd make these mixtapes as presents for friends and family, I'd record little intros or outros to the songs with a microphone too. I made them through my parents vinyl deck, the thing was, I only used their vinyls, so I began to develop a taste for the music they were into which was mostly stuff from the 60's and 70's. I thought of this a lot and really wanted to make a film about it. When the Virgin comp came up I thought it would be a great thing to make for it.


How long did it take to produce?

It took about a day to write once I knew the timeframe, about a week for pre-production casting and location scouting etc, then a day's shoot and finally about a week after that it was finished. So I'd say from script to screen, maximum three weeks.

How long was spent on casting?

I actually did the casting myself, I'd really wanted Bill for my first short film but he was too knackered from Son of Rambow and I didn't really have anything to show his agent or his family. So I made the first short and showed it to them and I called up his agent and his Mum and asked if he would do it, and I'm so glad he did, I can't imagine anyone else in that role. Secondly Charlotte came through Bill as they were working on Sex & Drugs together, which was a blessing because I knew that they would have to be comfortable with one another. To emote that much feeling in the one shot we see them together in, which is the last shot and they aren't even in the same room! So I'm glad they knew each other before that and glad it was Charlotte because she's a really talented actress. Finally I got recommended Kate Miles through a friend and I saw a few bits she was in and loved her. So to answer your question in drips and drabs for a while!

Although it is 2 1/2 mins long, how much work was done in the editing suite?

I sat with John Holloway (our editor and colourist) and cut the film for about 2 days, I think, it was relatively straight forward because it was all in the script and I shot sparingly, but John threw in some great ideas that emerged in the edit. In fact we both arrived at the 'front door buzzer cutting the music' bit together and that really worked. It gets a laugh whenever we screen the film which is brilliant.

Congratulations on your Bafta nomination, what would it mean to win?

Thanks! It would be phenomenal to win a BAFTA. I know it sounds cheesy or whatever, but I really didn't expect to be nominated for this film and it's a real honour.

Who is your toughest oppositon for the award?

Not really sure about opposition, I haven't seen the films which is rare for me as I try to watch as many shorts as possible. In fact the only Director I know of is Jonathan Van Tulleken who's film was in the shortlist for the Virgin awards, from what I hear he's making really good work.

What is your favourite film of those nominated for the main Bafta awards, or is it something overlooked by the Academy?

Erm. My favourite film nominated has to be Un Prophet. Unbelievable french masterpiece by Jacques Audiard.

What are you most looking forward to about the ceremony?

I am most looking forward to meeting some of my real heroes at the ceremony and chatting with people I really admire and hope to work with in the industry.

You are aged 23, any advice for fellow young filmmakers/writers/producers?

Advice, I guess I would say keep making stuff, and when you know something is good, show it around and see what happens, enter competitions, send out your stuff, it's real hard work but not impossible if you want it enough. Oh and also go to festivals, show your face and get to know people, it really helps.

What are your plans for the future - win or lose?

My plans for the future are to focus on commercials with 2am Films who rep me in the UK, whilst also developing feature projects and hopefully some TV in there somewhere too. I'm also working on a longer short with the UKFC and Virgin which will be done by the end of this year.

Many thanks Luke and I wish you every success for the Awards season.