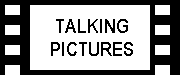 The highlight of the film year 2006 has just finished. I have seen a dozen films in the International Film Festival Rotterdam, which is the biggest cultural event in the Netherlands, even bigger than the Holland Festival in the summer.
Best films of this lot were Me and You and Everyone We know by Miranda July(America), Three Times by Hou Hsiao Hsien.(Taiwan) and Langer Licht (Northern Light) by Dutch filmmaker David Lammers. The prestigious Audience Award was won by Eden directed by Michael Hofmann.(Germany).
The three Tiger Awards, the main competition of IFFR, were taken by Walking on the Wild Side by the Chinese filmmaker HanJie, La Perrera (Dogs Home) by Manuel Nieto Zas from Uruguay and Old Joy by Kelly Richard from the USA. The Moviezone Award, selected by a youngsters jury , was for the Argentinean filmmaker Alexis Dos Santos with Glue.
For me the most original, sensitive and brilliant film of all is Me and You and Everyone We know. About a video-artist, played by pretty, beautiful blue eyed Miranda July herself, who earns some extra money as a cabdriver for the elderly. Every single scene is highly original and captivating. The dialogue is also subtle, slightly surreal and funny. She falls in love with a bit awkward but well meaning guy, who sells shoes and gives supporting advices to his customers. He is just divorced and his two smart and streetwise sons talk to weird people via the chatbox of their computer. The beauty of this film is that it deals with big issues like the difficulties of growing up, loneliness, estrangement and the troubles of love, in a light-hearted and quirky way. Absolutely a must see film!!!
Completely different is Three Times by the Master Taiwanese film-director Hou Hsiao hsien. Three exquisite films about three love stories in three different periods: 1966, 1911 and 2005. All parts are played by the same actors Chang Chen and Shu Qi. The first love story takes mainly place in a billiard room, in fluent and elegant camera-movements maestro Hou tells his story. The second episode is mute because the actors didnít speak Mandarin (very old Chinese), with title-boards on rice-paper. Itís a superb visual poem, difficult to put in to words. The change to the third part is huge, suddenly the actors drive on a motorbike in a modern busy town in Taiwan. She is a rock-star and he is madly in love with her, made very clear in a scene where she is singing on stage, and he is circling around her with his continuous clicking digital mini-camera.
This year was the second festival of director Sandra den Hamer, who used to be the assistant of founder and ultimate Cinephile Huub Bals. The programme was divided in parts. The main programme was, like last year, formed by three blocks. Cinema of the Future (Sturm und Drang) dedicated to new talent. Cinema of the World (Tima and Tide) for critical and socially engaged filmmakers and Kings and Aces for old Masters from the íauteurscinemaí, honoured in Rotterdam. Maestros like Hou Hsiao Hsien , Raul Ruiz and animator Jan Svankmajer to mention a few.
Then you have the numerous side programmes like Vita Brevis on the biographical film and White Lights on drugs and films. In the interesting series Vita Brevis, with films like The Sun by one of my favourite film directors Alexandr Sokoerov. This is a film on Japanese emperor Hirohito. In earlier biographical films on influential dictators, Sokoerov made films about Hitler (Moloch) and Stalin (Taurus). Unfortunately I havenít seen this film, because of a busy schedule, with not just reviewing films for the site of the new Dutch Film and TV Makers (www.nftvm.nl), and Antenne Rotterdam, but also making efforts to try to bring my feature screenplay Roma to a next stage and looking for a distributor for Inside The Circle ,which is sold now on DVd by www.irishbook.com. My co-writer Leo Stroeven and I had a good talk with a major Dutch producer from Waterland Films. We have to finish the fourth draft of the script in 10 days now.
The already mentioned Tiger Award Competition is according to some the heart of the festival. Fourteen films from all over the world are involved. The only Dutch film among them is Langer Licht (Northern Light) by young filmmaker David Lammers. He won last year's Tiger Club Award for his short film Veere. Langer Licht is a very well told story, shot with assurance and visual flair and excellent acting all around. Clearly in the social-realistic tradition of British filmmakers like Ken Loach, Mike Leigh, Lynne Ramsay and the Belgian Dardenne brothers. The plot is about a father who is a boxing-teacher in his own school in Amsterdam-West. He and Mitch, his 15 year old son, are trying to come to terms with the loss of his mother and sister in a tragic car accident. All the characters are very true to life and even the smallest part (often non-actors) are very convincing from beginning to the end. Lammers' style seems to be rather nonchalant/easy going , but is in fact very well thought out and he has a fine eye for significant detail. The film was shot in only 25 days.
SUMMER IFFR

Not all films were great of course, the biggest disappointment for me was the opening film Heart Beating in the Dark, made by Filmmaker in Focus Nagasaki Shunichi from Japan. Here Shunichi remakes his old Super 8mm film he shot in 1982. Film-critic and Asia specialist Tony Rayns writes in the catalogue about a film that Ö ďresists easy classification, but itís warmth and humour make it easy to enjoyĒÖ I almost think he has seen a different film, because for me this film was a completely incoherent, self-indulgent avalanche of sometimes beautiful images, that didnít even try to communicate with itís audience.
From festival-going friends I heard there were more completely pointless, meandering films in the festival. Sometimes you canít help thinking the festival likes films, which are as far as possible removed from the predictable pre-cooked films of Hollywood. But there are always enough jewels to discover, when you make a bit of an effort. And often you run in to a film you have never heard of before, like The Shepherd by Oezbekistan director Yusup Rezykof, a authentically shot slice of life about a 12 year old boy, who doesnít want to look after his sister-in-law. Rezykof allows you really to absorb the landscape and the fascinating faces of the Oezbekistani. His camera pace is quiet and steady and he knows how to tell a story.
Very different was Klimt by Chilean auteur Raul Ruiz, who lives in Paris. John Malkovich plays the Austrian painter in a virtuoso and against the grain way. The film is slightly artificial, but is shot in such an elegant and delicate way that it holds your attention. British beauty Saffron Burrows plays the muse and nude-model of the shrewd painter with his intelligent dogface. There are some filmmakers like Raul Ruiz and other Rotterdam favourites like Eric Rohmer, Iosseliani, Jarmusch, Hou Hsiao Hsien or Sokurov, whose films are always worth seeing. Because you know you are in the hands of accomplished
craftsmen, who always try to tell something significant, even if they do not always succeed completely.
For the first time in itís history the IFFR gets a follow up Mini-Festival in the Summer. This time in Amsterdam. From 15 -18 June, a new programme will be screened in the brand new music theatre Muziek Gebouw aan het IJ. Highlight is a season of the Masters of Animation, the Quay twin-brothers, Stephen and Timothy. They come from the US and studied in London at the Royal College of Art. Their last feature animation /live action film The Piano Teacher of Earthquakes was also in the programme of an all in all varied and exciting IFFR 2006.
For more information see www.filmfestivalrotterdam.com