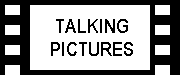 Chabrol, Godard, Rohmer, Truffaut . . . ah, that heady 1950s era of the passionate young critics of "Cahiers du Cinema" who went on to become leading film-makers and ushered in the New Wave!
There is a fifth name, less well-known, who like the three survivors of that list is still making films in fairly old age. I refer to Jacques Rivette, like Eric Rohmer something of a recluse, and noted for such idiosyncracies as long running-times, improvisatory acting techniques, minimal action, and an obsession with Brechtian theatre. His central idea is to experiment with cinematic narrative, and he does this in such a stately and aesthetically pleasing way that his work never comes across as simply a vehicle for throwing out ideas, like for example much of Godard. His most famous film, Celine and Julie Go Boating (1974), still has a substantial cult following; his most notorious is the 760-minute Out I (1971).
Since the early 1990s there have been four new releases in the UK from Rivette, all of them absorbing (one might say riveting), one in my view a masterpiece, and two of them so stupidly mauled by newspaper reviewers ("critics" is much too lofty a word to describe them) that they ran for only a week at a single out-of-the-way cinema in London, hardly ever to resurface.
The first of the four was La Belle Noiseuse (1991), whose 4-hour running-time was later cut to 2 hours in a "Divertimento" version. I wrote an article at the time claiming that this film, along with two other French productions of that year (Kieslowski's The Double Life of Veronique and Rohmer's A Winter's Tale), demolished predictions of "the end of cinema" by certain pessimistic critics. Due possibly to the extensive shots of a nude Emmanuelle Beart La Belle Noiseuse turned out to be Rivette's most commercially successful film, but Miss Beart's attributes by no means exhaust its appeal. She is the model for artist Michel Piccoli, striving to produce a masterpiece after years of inactivity. He forces her to adopt increasingly painful poses to achieve what he wants; this can be interpreted as an allegory for a film director's treatment of actors, ironically so in Rivette's case because of the improvisation he generally allows, as well as an absorbing examination of the artistic process. The soundtrack is dominated by the scratching of Piccoli's artist pen, emphasising the extreme patience required to produce a work of art.
Jeanne la Pucelle (1994) joined the extensive list of biopics about Joan of Arc, concentrating on the long periods of waiting between the battles rather than on the action itself. This is what riled the reviewers, who were also upset by the mere dozen or so soldiers seen to be involved in such battle scenes as there are. To my mind Rivette is deliberately showing us that, for soldiers, war is 99 per cent a matter of waiting around for the next piece of action, and there is a real tension in this which in my view the film successfully conveys. As for the somewhat minimalist battle scenes, this is precisely how they would (of necessity) be conveyed on the stage, bearing in mind Rivette's interest in the theatre. The only jarring feature is that Sandrine Bonnaire, though excellent in the role, is rather too old for a girl of 19. I wouldn't quite go along with the leading critic Ian Christie who recently claimed it is the best of all the Joan films; has he forgotten Dreyer's silent classic?
I regard Secret Defense (1997) as the one masterpiece of the seven (out of 17) Rivette films I have seen. On the face of it a Hitchcock-style thriller, it is actually like a Greek tragedy which shows how our fate is determined either by events beyond our control or by wrong decisions we may make for the best of motives. Sandrine Bonnaire is terrific as the scientific researcher gradually drawn into a fatal web resulting from her father's death, possibly by murder, five years ago. The stupider reviewers criticised the long sequences where Bonnaire spends ages getting on and off trains, without a word of dialogue. They completely missed the point; we know the deadly course of action she has embarked upon, and she brilliantly succeeds in conveying the high tension which is building up inside her. It is filmed in a naturalistic way, except for the very last shot where again the director's theatrical obsessions are apparent. Despite its very brief run in London, Secret Defense at least had a video release. Watch out for the glaring editing blunder about two-thirds of the way through!
It was the release of Va Savoir (2000), a film specifically about the theatre, which prompted me to write this article. Like Celine and Julie it is a comedy of manners, centered on the actress Camille who returns to Paris after three years with her Italian director-lover Ugo to perform a Pirandello play. While Camilla seeks her eccentric ex-husband Pierre, Ugo scours the archives in search of a long-lost play by Goldino, an 18th century dramatist who wanted to move away from the improvisation of commedia dell'arte (is Rivette saying something about Ugo here?). Over the next two hours a complex, absorbing, and sometimes hilarious series of relationships develops between varying combinations of Camille, Ugo, Pierre and his lover Sonia, and the son and daughter of the woman in whose house the Goldino play is eventually found. The film's climax is played out on the stage of the theatre, involving among other things a drunken duel high above. Although Va Savoir seems uninvolving at first, interest soon develops and a thoroughly satisfying ending is accompanied by a Peggy Lee song. What a pity, again, that reviewers for many so-called "quality" newspapers couldn't see the point.
Apart from Rohmer, I regard Rivette as the best of the nouvelle vague "movie brats", based admittedly on having seen only a minority of his films. He moves effortlessly between historical drama, thriller, and comedy, always pleasing to the eye, with stimulating dialogue and superb ensemble acting, and always forcing the viewer to think about the meaning of cinema. How sad that, like certain other great European directors such as Manoel de Oliveira and Krzysztof Zanussi, his films are given so little prominence in the UK.
http://www.braindumps.com/70-483.htm
http://www.actualtests.com/exam-400-101.htm
http://www.pass4sure.org/IBM/C4090-455.html
http://www.test-king.com/certification/pmi-training.htm