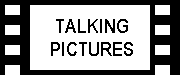 Promotional videos are the shop window of the pop music industry. Sometimes they create memorable icons of the pop culture, often they are instantly and mercifully forgotten.
On the night of 19 May 1992 the Biograph cinema, London, was the location for a meeting to discuss the making and status of pop videos. Gathered in this converted church were some of the high priests of the business. On the panel, appropriately bathed in the glare of video lamps, were such distinguished video directors as Angela Conway, Douglas Hart, Angus Cameron, Miles Aldridge, along with Charlotte Villier (Island Records), Clive Walton (4AD), Lucy Marsden (Bartle Bogle Hegarty). Some contributions were provided from the audience by Tarsem, the director of a few pop videos and the latest Levi jeans advertisement.
The discussion started in a ragged fashion when they attempted to provide a brief history of the genre. It was clear that they were not bothered about the origins of this subject and such names as Queen, The Beatles, Elvis (Presley and Costello) were bandied about, and it was muted that early films of Jazz performers had some bearing on the subject. Though to be fair it seems that the pop video as we know it today -as a promoter of a pop group's latest single release for use by television shows or channels - emerged in the 1970s and had its immediate roots in, and inspiration from, such films as Jailhouse Rock and Hard Day's Night.
The panel was far better at giving us a glimpse into the contemporary video promo scene. In particular they discussed their own work and the aesthetics of pop video. There did not seem much evidence that they had any desire to cultivate an individual style. Their attitude was more pragmatic. Much of this is due to the fact that they work with different groups and have to produce visuals that are suitable for them and their song. Another factor seems to be that their ideas are not always that fixed or formulated, often the video will take full shape in the edit suite.
In a world that is supposed to be ruled by TV images it is interesting that the pop song has to have precedence over the visuals. This is the exact opposite of the situation with feature films or most other types of TV production where the sound track is subservient to the images and dialogue. At one time it was thought that pop videos would evolve into depicting whole albums of music and might create a new youth-centred media form. The problem with this is the sheer expense and the fact that people still prefer to listen to records and conjure- up their own images. At the end of the day pop videos are for the purpose of selling records and only in a minor way have they been sold in their own right.
This means that pop videos have to quickly grab your attention so that you will dash out to buy the record. They use such techniques as rapid editing combined with a mixture of shots of the group (depending on how cooperative they are) and bizarre story elements and props. Often the camerawork consists of wild zooming, hose-piping, out-of-focus shots, use of unusual lenses (e.g. fisheye lenses), filters, etc. Traditional lighting and composition is abandoned, and the editing doesn't have to create the illusion of a linear narrative structure.
In other words all the rules you find in film and video handbooks are unashamedly abandoned. This is a refreshing aspect of the pop video genre which is eminently suitable to the demands of pop music. On the negative side of the equation I cannot help feeling that such work is opportunistic and random. The shiftless camerawork and constant editing might be excused on the grounds that it suits the music it accompanies but it might also indicate that there is a fear of losing the attention-span of the audience.
In this context it is worthwhile to note how gimmick ridden pop videos are. Just when all videos start looking the same a change in direction, or gimmick (usually driven by technological innovation) gains attention and then becomes part of the norm. A good example is Sledge Hammer which features Peter Gabriel's head surrounded by animated figures. The constantly changing animated kitsch objects don't give you much chance to see what is going on; it is a jerky welter of images. This quickly gained well-deserved attention, but equally quickly gained imitators. Besides animation, pop videos have tried to look different from the crowd by using bright colours, monochrome, letterbox format, split-screens, digitised images and racks full of electronic editing equipment.
The philosophy is "if it works use it" but there does not seem to be much faith in pop videos for their own sake. The directors at the Biograph meeting seemed to regard them as a good way of making a living but they were not opposed to making TV commercials or other types of films. This is not so surprising since an established director can earn £3,000 a day for shooting a commercial.
Another advantage of a commercial is that it can be regularly seen and noticed by a vast audience, whereas a pop video tends to be served to a minority youth- orientated audience. Tarsem's Swimmer commercial for Levi has been popular with viewers and it could well win a Lion at the Cannes Advertising Film Festival. Tim White, of Spots who hired Tarsem, said that he was not an obvious choice for the assignment, now everybody wants him and with the gift of hindsight he says that "He is a sensational talent. But believe it or not, hiring him was still a mega risk."
Directors who have 'progressed' to other forms of film making tend to have a harsh attitude towards their humble pop video origins. For example, Richard Stanley who is now a feature film director (he directed Hardware) confesses:
"I'm sort of a believer in the idea that music doesn't really need visuals. I could never escape the fact that videos are ultimately superfluous. If the song's good, you don't really need a video."
(Kermode, Mark, Stanley I Presume?, Direction, December 1991/ January 1992, p. 39.)
Sometimes the flow of talent goes the other way. Many experienced feature film directors have directed pop videos, but not always to good effect. One director, who seems an obvious natural for this genre is Ken Russell. His first project was Elton John's Nikita, which led to many more assignments. Though on reflection he says that:
"When it came to directing pop-promos, I was a barn owl amongst young hawks. The sort of insight I brought to bear on the lyrics was uncalled for. Nobody listened to the words anyway. All they wanted was a glorification of the performer and trendy images to go with the beat. Censorship was an added hazard."
(Russell, Ken. A British Picture, London, Heinemann, 1989, p. 270.)

At the Biograph such worries were not the concern of those who wanted to know how they could become pop video directors. The 'proper' answer is that you should send a copy of your video to a record company. They will delve through their mountains of unsolicited videos and will instantly see that you are the director for them. More realistically friendship, contacts and downright nepotism are the best routes into this and most other areas of the film and TV industry.
As everybody went to the nearby pub, where some of the directors were seen busily wheeler-dealering to make commercials, the Biograph meeting left us with a very good impression of the pop video industry.
Also see:
State of the Art Music Video in the '90s by Sonia Hope.