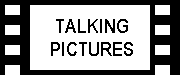 Moviegoers in London were recently given the opportunity, courtesy of the National Film Theatre, to see the films of the Hungarian auteur Bela Tarr, much lauded by the French and acclaimed by two of the finest American critics, Susan Sontag and Jonathan Rosenbaum.
Born in 1955, Tarr's early work consisted of 'social protest' films about such matters as housing conditions in Budapest. In 1985, however, he embarked on what might be called his 'mature' period, and it is most of these films which I have seen. Although very much an acquired taste, he should certainly appeal to those who appreciate the visual style of the likes of Tarkovsky, Angelopoulos, and Dreyer, and who like to immerse themselves in East European angst.
It is not of course necessary to agree with a director's view of the world, or of human nature, to admire his films. For me, Tarr's utterly bleak vision of the human condition and of the impossibility of people being able to live together in harmony and trust is quite alien. But this does not stop me from becoming absorbed in his studies of gloomy alienated characters struggling in rain-drenched environments, shuffling from seedy bar to seedy bar, trying to make a go of their hopeless lives, because of the hypnotic manner in which they are filmed.
Of Tarr's four 'mature' features, I have seen two and two-thirds; the missing third (due to my not wanting to take risks with the vagaries of late-evening transport in South London) being the last part of the 435-minute Satantango (1994). This amounts in total to over 8 hours of film, enough to form a good impression of their worth.
The 1985 feature, Autumn Almanac, is a claustrophobic Strindbergian piece set entirely in an apartment inhabited by five people: the woman owner, her son, her nurse, the nurse's lover, and a male lodger with money problems. Much of the film consists of conversations between varying pairs of these five, with each character trying to exploit the others in different ways. The ever-prowling camera is reminiscent of Dreyer's camera in Ordet, the extreme close-ups recall certain shots from Tarkovsky or Bergman, while the whole piece resembles more than anything Sartre's play Huis Clos (also known as No Exit, and In Camera), with its message that "hell is other people". Although most of Tarr's films are shot in monochrome, Autumn Almanac is strikingly shot in highly stylised orange and blue. Under the title Almanac of Fall, it has been released on video in the U.S.A.
Damnation (1988) has managed to secure a theatrical release in the U.K., thanks to the admirable distributor Artificial Eye. Set in a rain-drenched industrial wasteland strikingly reminiscent of the monochrome sequences of Tarkovsky's Stalker, with huge crates of (probably) coal continually clanking along to and fro suspended from high cable-car wires, a shabby middle-aged man tries to pursue his joyless relationship with a married bar-singer, largely without success. If I have made this sound as unappealing as possible, it is just to emphasise how hypnotic it is to watch, with ultra-slow zooms in and out and snail-like pans across seas of Breughel-like faces. Those newspaper reviewers who complained about the slowness of Damnation's camera movements would presumably think nothing of spending five minutes or more gazing at a motionless painting. I would add that Sokurov's Mother and Son, rightly acclaimed by all the reviewers, is probably even slower in its camera movements.
Satantango is Tarr's magnum opus. Although handicapped by not being able to see it all, for me this seven-hour-plus portrait of life on a failing collective farm, where several characters are planning to run off with the money and an apocalyptic atmosphere overhangs all, was utterly absorbing. It is the kind of film which Channel 4, in its early days, might have screened as an all-night offering. The opening shot makes a Tarkovsky movie seem quite breathless; for 8 minutes a herd of cows slowly wanders out into a field, while the camera moves along behind shabby buildings to keep track of the beasts. Later, rumours spread that two men, thought to have died three years ago, are returning to the farm. The English name of one of them is Jeremiah, the implication being that the farm's inhabitants are about to receive prophetic judgement.
After an hour or so the viewer realises that Satantango is not linear in time; the same events are being repeated from a different character's viewpoint. For example, in one scene a young girl peers through the window of a bar and watches some couples dancing; later, in an astonishingly extended take, we see the same dancing from inside the bar, with the girl's face momentarily appearing at the window. The dance seems to have neither beginning nor end; it is as if it has been going on eternally. This recurrence of events is, apparently, the explanation of the 'tango' reference; six steps forward, six steps back. (Incidentally, cat-lovers should be warned of a long scene about halfway through which they may not like, although Tarr has stated in an interview that the cat in the film is now his pet!)
Tarr's most recently completely film is Werckmeister Harmonies (2000). Those who have seen it acclaim another superb work, with the director's by now trademark apocalyptic atmosphere surrounding the arrival in town of a huge dead whale, as the local hospital is progressively ransacked by a mob.
It is difficult to know whether Tarr's quietly despairing vision relates just to (post-)Communist Hungary or to universal human nature. If the latter, I can respect but not share his view.
Whichever is the case, there is no doubt that seeing his films is a unique experience, and for a director in his early 30s when making Damnation he was astonishingly mature and original. It cannot be hoped that his films will ever be popular or widely shown, but it must at least be hoped that they will resurface from time to time. Apart from anything else, I want to see that final third of Satantango!

http://www.braindumps.com/70-410.htm
http://www.actualtests.com/exam-640-916.htm
http://www.pass4sure.org/Cisco/648-375.html