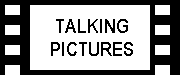 To determine how images of disability are portrayed on British television the Broadcasting Research Unit recorded peak time programmes, on all four channels, over a six week period in 1988.
The first half of the book reports on a detailed content analysis of this material. As might be imagined there are a wide range of disabilities, from blindness, various states of paralysis, brain damage, disfigurement, mental illness, etc. that can be coded in such a study. As the authors point out disablement can be defined medically but we have to consider the attitudes and beliefs of the able-bodied, and the restrictions imposed by them, in the general social context.
The analysis of their data shows that disabled people are rarely shown on television, indeed of the 44 game shows recorded not one featured a disabled person (such appearances seem quite rare even in 2001). Factual programmes were likely to look at the medical treatment of disability or focused on how disabled people coped with their problems.
Out of the 1, 286 dramatic fiction programmes they coded only 1.4 per cent featured disabled people with a speaking part. 38 disabled people had major roles in these dramas compared with 2469 major roles coded. Only 9 per cent of the situation comedies featured disabled people and they had a tendency to use them as the butt of humour. More surprisingly soap operas that usually crusade any cause going featured less disabled people than situation comedies (8 per cent).
The sample of dramatic fiction programmes included made-for-TV and feature films. These, plus an additional sampling of films, were more likely to include disabled characters. Though in half the films that featured disability the approach was sentimental, the social factors and issues about disability were ignored in favour of showing the bravery, strength and achievement of an individual. The authors note that:
When films as a whole are looked at, a batch of very obvious stereotypes becomes apparent. These broadly fall into three categories: the criminals, the subhumans and the powerless and pathetic characters.
As might be expected disabled people were more likely to be negatively stereotyped. They were likely to be shown as low status, criminal, unsociable and 'either aggressive or the victims of violence'. Disabled characters are likely to be in a film or TV programme because of their disability rather than as a part of everyday life. As the authors say: 'Keeping people with disabilities away from the more popular programme genres exacerbates the issue, since it further isolates them from the mainstream of life'.
---