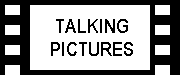 I am of the ilk that likes good animated comedy that can be barbed, humourous and satirical. You get all of this with American Dad, which unlike Family Guy its bloated cousin that has lost itself in parody and pop-culture references.

The British release of Season 4 cradles the American Season 3 and the start of Season 4, so we get the tail end and postscript of the American Writers Strike and the new season (and title sequence).

We have 13 episodes spread over the obligatory 3 discs starting with 'Tearjerker', a James Bond style parody that left me flat with the poor plot and cliché set-ups.

The season hits its stride with 'Office Spacemen' starting with breaking the paper gimmick in the original title sequence; Stan sees a picture of Roger (the alien) on the front page and immediately goes back inside to confront him, starting the episode. The best episodes are when Roger or another family member interferes with Stan's work and so Roger invades Stan's workplace and belittles him; the comedy coming from the conflict between Stan and Roger.

Other episodes repeat similar formulas from previous episodes but there are standouts amongst them 'Escape from Pearl Bailey' where Steve and his nerd mates are in total command (the rest of the family appearing for only 10 seconds), showing how versatile the family format here is better and one character can hold an episode's attention, unlike the Griffin's in 'Family Guy' where Meg or Chris could never hold an episode without Peter, Stewie or Brian leading the way. And 'Spring Break-Up' where the house becomes a Spring Break getaway for Washington college students and Stan revisits his youth with Roger playing the Party King; the quiet removal of Francine from the storyline (she being the weakest, most limited character) helps this episode grow above others.

The standard here is strong, funny as hell and extremely consistent taking swipes at pop-culture references, the media (Stanny Slickers II), politics (Red October Sky) and relationship dynamics (One Little Word).

Recommended viewing and (I will say it) better than Family Guy.

Jamie Garwood