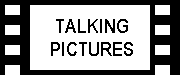 Reporting for Talking Pictures on the 2007 London Film Festival, I was completely bowled over by The Banishment, describing it as "the film of the century so far", surpassing the same director's hugely impressive The Return (2003). However, the critical consensus of The Banishment is that, while stunningly beautiful and excellently acted, it is unoriginal and narratively confused. In fact, reading the reviews at the time of its belated UK release, it almost seemed as if the reviewers had for some reason clubbed together to ensure that none of them went out on a limb to give it too much praise. There was an excess, we were told, of characters gazing wordlessly into the distance, like a parody of an Antonioni movie; there was too much heavy-handed symbolism; too much music by cult composer Arvo Part; the characterisation was psychologically implausible; above all, the film fell well short of the achievement of The Return. Nearly all the reviewers seemed to have identical opinions.

So I was anxious to see whether a second viewing of this intense family drama would confirm my initial response, and the answer was an emphatic "yes". Again, the 160 minutes, which seemed more like 60, were utterly gripping throughout, though concentration is required. Yes, there are scenes where characters gaze wordlessly into the distance, but far less than the reviewers imply, and it is wholly in keeping with the characters' predicament. Some reviewers complained, for example, about an early scene on a train where husband and wife sit opposite one another not saying a word; it is perfectly obvious that it is because they are very tired, even asleep!

Having got that off my chest, you will want to know what this outstanding film is about. It is based on a little-known story by the American writer William Saroyan, and is set in a vaguely East European environment (filmed, we are told, in Moldova and Belgium). There are two brothers, Alex and Mark, with unspecified criminal connections. Alex, played by the superb Konstantin Lavronenko (the gloomy father from The Return), takes his wife Vera and their two young children to stay at his late father's house in the country. Alex and Vera are strangely uncommunicative, until Vera drops a bombshell which causes Alex to call in Mark to help him. This leads to a tragic turn of events, with an extended flashback near the end which simultaneously helps to explain things and confounds our previous assumptions. It is this flashback, which on first viewing I completely misunderstood, which some reviewers thought was clumsily handled; I would prefer to say that it is introduced in too original and subtle a manner. The Banishment is a film that, like Hitchcock's Vertigo, you have to see a second time in order to concentrate on a particular character, and particularly on the dialogue.

Zviagintsev has, to my mind, established himself as a hugely visionary director, whose debt to Tarkovsky is obvious. He is in a long line of supreme Russian directors of children (see, for example, Tarkovsky's Ivan's Childhood, Klimov's Come And See, and Kravchuk's recent debut feature The Italian). He is a master at creating an ominous, portentous, threatening mood (and this is where Arvo Part's music helps).

If The Banishment had been Zviagintsev's first feature, I suspect that the reviewers of our daily and Sunday newspapers would have hailed it as an out-and-out masterpiece. But they seem afraid of heaping too much praise on the second film of a "difficult" director whose first was such a critical triumph; they prefer the safety of a Batman or Harry Potter movie, entertaining but otherwise pointless.

Is The Banishment "the film of the century so far", as was my original reaction? Probably not, especially as the last few months have seen the release of two indisputable masterpieces, Anderson's There Will Be Blood and Reygadas' Silent Light. But it is at least the equal of The Return, and I wish the reviewers would give it another try.