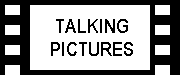 To pout or not to pout? Such is the existential dilemma facing Renee Zellweger every time she pops her sweet Texan mug in front of a camera. However, in Bridjet Jone's Diary this conundrum was conveniently negated, by the fact that every ounce of her much-publicised flesh was pouting, wobbling and shaking for all it was worth, leaving her bee-sting lips largely redundant.

But how fleshy was this cinematic cellulite? Well, for all the hoo-hah in the media world about Renee's 'ultimate' sacrifice in the name of method acting… it wasn't all that impressive. As in, it wasn't at all cringe-worthy. Far from it, in fact: it was a million times more alluring than her various attempts at bringing a Giacometti sculpture to life in Nurse Betty, Chicago and on countless red carpets.

And the film itself? Well, you could pinch an inch or two of sentimentality but, squeezed into a size 14 black dress labelled "Heartwarming Curtis-esque Britcom", the overall figure was as edifying as its heroine. The supporting
cast was excellent, the luvvie count was not half as nauseating as the recent Love Actually, and the men: bring it on! Any film that can count Hugh Grant, Colin Firth and Jim Broadbent amongst its cast has to be watchable. What is more, the droolsome former two some engage in the ultimate celebrity death match at the end: homoerotic spectacle displaced by action! The fractured male form! Brilliant.

Furthermore, Renee's accent also holds up superbly (look at it this way all you "Our Bridget can't be played by a Yank!" patriots: it might have been Minnie Driver. Excuse me while I take a bath now) and the belly laughs are
even more numerous than Four Weddings. Admittedly, the message to any thirtysomething singletons might not be all that constructive and the last line is a bit like a smelly fart, but for biting social commentary and superior risque repartee endings you must look elsewhere (Ken Loach and The World is Not Enough respectively…come on down!). For a ripening pear-shaped cadaver of entertaining guff, though, this is your film.


---


Packed with romanticised visions of 'Britishness', it comes as no surprise that Bridget Jones's Diary was such a hit in the States, selling itself as a friendly romp through the eyes of a 'thirtysomething' singleton with bigger briefs than brains. Hugely enjoyable if not extremely predictable, Firth is deliciously seductive as the brooding Mark Darcy, while Grant plays rather successfully against type as the irresistable bad-man Daniel Cleaver. It is, however, the strong supporting cast and successful screenplay that completes this film and makes it what it is. A comedy of cringes in obscene proportions, Bridget Jones, played nicely by Zellweger, is a character to laugh at, not with, and I found very little worth aspiring to in this character, likeable as she may be.

Overall Bridget Jones' s Diary is a very appealing and satisfying film, generating a peculiar warmth towards a character who is, undeniably, rather odd. Whilst it may be said the film is little more than Four Weddings and a Funeral all over again with the same, fairly unimaginative and effortless formula, it is an undeniably successful one - another hit for the triumphant British 'rom-com' team. Enthusiasts of the novel may be a little disappointed while anybody looking for a slice of harmless fun will love it.