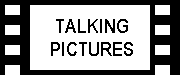 Almodovar is one of the few directors whose new theatrical release would have a lot of people talking, his fanbase is one of broad spectrums and demographics. His work is always tantalising and thought-provoking, he is one of the few directors who can get away with having sex scenes in his films so gratutiously and flagrantly.
Since his debut in 1980 to the international breakthrough of 'Women on the Verge...' in 1988 to his worldwide acclaim of 'All About My Mother' in 1999; Almodovar has always worked with questions of identity be they religious, sexual or political. Brought up in Madrid under the Franco regime, Almodovar saw his identity in film and theatre bringing an outsider voice to the mainstream. He worked quietly but with a personality he was seen as the el nino of the Spanish reactionary group following Franco's death in 1976.

His work with some of Spain's most famous female actresses especially Carmen Maura meant he was seen as a totem pole of female rights and equality culminating in works containing characters who look for a new identity and when the opportunity arises to change they take it as a chance to change.

Almodovar's first film since the critical success of Volver, sees him again working with his new muse Penelope Cruz fresh off of her Oscar winning turn in Vicky Christina Barcelona. The story revolves around Mateo Blanco (Lluis Homar) who is now Harry Caine, a blind writer of film scripts in the present day but has a past that comes back to him in the form of Ray X () a would be filmmaker who wants to tell a story not unfamiliar to Harry.

Interspersed with frequent flashbacks to the making of the movie that led to Mateo's accident resulting in his blindness, we learn of a bad relationship with Ernesto, the financier of the film and the resultant jealousy between the two men over the luminous Lena (Cruz) and her importance of the role.

Like most flashback roles in film it is a memory of a character, in this case Lena through Harry's memory of her and the reason I use the word luminous, is that Lena is a spirit throughout the film floating and appearing in several memorable personas as famous movie stars - Hepburn, Monroe, Loren (ironic as they both appear in the recently released 'Nine') - so becoming a construct of man's fantasies and dreams.

Almodovar in his later years has become accustomed to paying his significant admiration for Alfred Hitchcock. In 'Bad Education' you had the subvertive religious undertones mixed with sexual identity; here we are treated to a version of 'Vertigo' but also Almodovar's fondness of classical Hollywood cinema most likely the melodramatic work of Douglas Sirk, but especially the desire of the female subject and this same female as muse; the director constructing this woman as his ideal; the subject of possession (in this case between two men) and the jealousy and vengeance it creates; and the folly/novelty of filmmaking itself.

As we approach the car crash in which Mateo will lose his sight and thus take his first steps into the parallel darkness as Harry Caine - we are treated to orchestral flourishes not too dissimilar to Bernard Herrmann's work on 'Vertigo' (Alberto Iglesias takes the baton here) and the first time collaboration with cinematographer Rodrigo Pireto (Amores Perros, 21 Grams) has enhanced Almodovar's rich colour scheme even further, at one point Homar wears a red shirt so red in its boldness that you feel it will bleed off the screen and into your lap.

Cruz (in her fourth Almodovar film) is dazzling in a role which can be difficult, switching from persona to persona and time frame to time frame and it is telling that her character, Lena is the only person who actually knows what she wants to be and is determined to live her life by her choosing. Even though other forces want to pick for her.

Almodovar remains one of the few directors who can grip an audience with this subject matter that takes a while to bear fruit; it may be his personality, his gift of gaining fine performances from his actors or maybe we all like a little bit of drama in our life. And as Mateo Blanco discovers, not everything is black and white, especially in the technicolour world of Almodovar.

Jamie Garwood