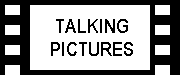 This new British film released on DVD, is one of those films that is part of the British genre of male dominated, films beset by violence, stereotypical characterisation and cliche scenes of torture and plot points.

Ged Brennan (Scot Williams) has been in the Liverpool crime game for 20 years but wants to go out on one big heist for the good of his family, but as he attempts this members of his loyal gang turn on him and problems ensue. Ged has to seek help from the lowest of the low to stay on top. Starring familiar faces from British television who have done this work before, the expectations of the film are met - it is brainless, witless and devoid of character. Kenny Doughty is wasted as a sex-addicted criminal who at some point gets crushed by an overweight prostitute; as a Scot amongst the Scouse accents he adds life but nothing special. And those accents it seems are only good for two things; whining and shouting, both are here in droves.

What makes it odd is that Ged looks 10 years too young to be in the game for 20 years, as all his cronies are in their early to mid 40s. The tension with his brother is used effectively, and the presence of Philip Oliver (Tim from Brookside) makes me remember how bad of an actor he was.

At the end Ged gets an ultimatum, and the film cuts to a shot of the sun, as if he has seen the light - far from out as it becomes more apparent.

The film is too long, and outstays its welcome. If you liked 'Rise of the Footsoldiers' or 'Straightheads' this will be to your liking; but don't expect anything special as that was lost long ago.

Jamie Garwood