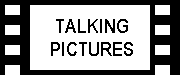 George Hogg (Jonathan Rhys Meyers) is an Associated Press journalist in 1937 China, covering the Japanese occupation of the country in the formative years before the Second World War. Upon disguising himself as a Red Cross driver delivering medical supplies to Nansing; he scourers the desolate city taking photos then happens upon a brutal massacre where innocents are shot and then piled up before being burnt.

He is captured by Japanese soldiers and while attempting to charm his way out; they find his camera and attempt to execute him. Here he is rescued by Chen (Chow Yun Fat) a rebel who is blowing up government buildings. After watching his friends get shot, Chen and George are on the run when they meet Lee (Radha Mitchell)
a roaming American philantropist; who places George in charge of an orphange and must care for 500 orphans.

Upon being kicked out of the orphange, George, Chen and Lee must take the children across a 500 mile trek to safety and sanctuary; where Lee and George fall in love.

The story pulls you in because of the truth element as George Hogg did exist, much like Nicholas in 'The Last King of Scotland'. The global co-production is helped by some stellar production and art design by Steven Jones Evans (Australia) and Huang Xinming (China), and the cinematography by Zhao Xiadong ('House of Flying Daggers') is exemplary especially the scenes on their trek across the mountaineous regions and Gobi desert.

All in all an attempt to tell a warranted story about refugees (all the more emotional as they are children), quite moving considering the troubles in Darfur and it cleverly uses a recognisable face in the form of Rhys Meyers, who on the back of 'The Tudors' and its success in America he has the chance to lead a big production and is helped by steady hands of Mitchell and Yun Fat.

Spottiswoode who once directed a Bond film ('Tomorrow Never Dies') shows his hand in action scenes and gets good work from the children, though at times you feel the actors are going by the numbers. Enthused with elements of 'The Last King of Scotland' (a young Brit too far in over his head) and 'The Passenger' (George steals an identity to gain passage and in fact does find himself); the story does get told but is sometimes lost in the sumptuous location photography and excellent production work.

Recommended for viewing on an afternoon when its raining and not much else is on; the reason though why it did not get a UK cinematic release is perplexing considering terrible movies like 'Sex Lives of the Potato Men' do.
Jamie Garwood