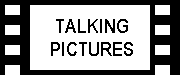 Incorporating fight sequences that are without CGI, without wires and a title that bodes well this film from female Danish director. A young student Aicha (Semra Turan) is a big martial arts fan who wants to be taught by a grand master Shi Fu (Xian Go, star of Crouching Tiger, Hidden Dragon) to give these youngsters direction.

Following the narrative template for most kid doing sports movie; kid is upset, takes on a new hobby, parents are unimpressed; kid seeks peer recognition; heartbreak; victorious triumph to the approval by all.

Like the Karate Kid, but with gender conventions turned on their head; Aicha is meant to go to medical school, but the passion for kung-fu is to great to resist.
Shot with some hand-held camera and semi-documentary style for the more quiet moments; but exhibiting a visual flourish for the more action sequences especially the flowing choreographed fight sequences that gives an independent zeal befitting the film's title.

Subtitled in both Turkish (for the main protagonist's family background) and Danish for the national identity of the film, worth watching for all kung-fu movie fans. Just do not expect anything original for this genre movie.

Jamie Garwood