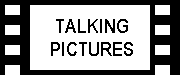 The West Indies are made up of different islands, but they come under one banner yet from island to island the accent is different, the food is different but cricket becomes this universal sporting gesture in which their character is expressed onto a world stage. The different islands bring different temperaments, 10 young caribbean men put together is not a team, but a gang. The selection of Guyanan Clive Lloyd elevated the team with purpose and mentored the team to dominance, they won the first World Cup in 1973 when it was held in England.

A voiceover is used like in 'Citizen Kane' looking back fondly but with a critical objective eye on matters. Not surprisingly, a contemporary soundtrack of classic 70s reggae and funk music is utilised to create an atmosphere of nostalgia and class.

Cleverly, using archive material, the Australians (Greg Chappell, Dennis Lillee, Geoff Thomson) during the tour of 1975 are built up like evil purveyors of their craft; aiming to hurt batsmen with their fast, hostile bowling as batsmen do not play the ball but aim for self-preservation. Those test matches were built up like a World Championship, it turned into a fight with broken hands, broken bones, and humiliation for the proud West Indies. Australia won with intimidation factors, in a hostile environment where many players were subjected to verbal abuse from opponents and the fans. Australia remained on top, winning the series 5-1, but things were going to change.

Fittingly, the tour of England in 1976, (the talk of immigrants in 1976 is still prescient in today's age) taking on the colonial masters on their homeland when Tony Greig famously said he would make them 'grovel' the idea of making the 'slaves' bend to his demand brought up terrible imagery in the mind, coupled with the ongoing apartheid in South Africa and only stoked the fire in the belly of the West Indian team. Greig soon ran off to Australia with his tail between his legs.

That summer, cricket was played with such flair that West Indies gained new fans and it is indicative as to why the West Indies are held in such esteem and fondness on these shores, is due to that summer, when the passion exhibited was unlike anything ever seen. England were demolished and legends were born; the summer of Andy Roberts and Michael Holding bowling peerlessly and the arrival of the 'master blaster' Viv Richards.

Richards like other seminal players - Adam Gilchrist, Don Bradman - changed the very nature of the game, making bowlers scared of him. The West Indies became so dominant because they had bowlers who could terrify batting orders into submission, and then Richards would come and do the same thing and amass huge totals where teams would seek ways to avoid defeat by the end of the first innings.

A gripping visual essay more than documentary reflecting on why the West Indies hold such a special place in the history of cricket; the World Series cricket debacle of 1976/77 when test players could not play for the test side due to the involvement with Kerry Packer's revolutionary one day series - when they were paid handsomely for once and not a pittance; then the rebel tour of the early 1980s to apartheid era South Africa when many players were then banned from playing test cricket again.

Pleasingly the film ends on the 'blackwash' tour of England in 1984, when a competitive England led by Ian Botham, set the West Indies a formidable 300+ target to chase on the last day. That target was met with disdain by Gordon Greenidge and Desmond Haynes, who chased down the target for the loss of no wicket and took the wind out of a resilient England team. Also on that tour the emergence of Malcolm Marshall, meant that as the bodies of Roberts and Holding got older, the younger tyros of Marshall and Garner had the fast bowling attack in good stead, and led the groundwork for Courtney Walsh and Curtley Ambrose to coem to prominence.

There might have been a fire in babylon, but through the talent of their fast bowlers and one special player, as you rarely get with Richards, they fought that fire with a fire of their own. Bringing cricketing nations to their knees, and giving a voice to people who were undervalued giving joy to collective nations and spirit to those who had none.

Riley should be proud of the end result of the film, a pleasing nostalgic look back at halycon days of glory that may never fade, and also an example to the current team who have talent but no leadership nor desire to fulfil their potential. Sometimes, you get teams that never reach their potential, this West Indian team reached their zenith and went beyond it, always with a smile on their face, as will anyone who watches this brilliant film.

Fire In Babylon is a Cowboy Films/Passion Pictures production with funding from the National Lottery/UK Film Council, distributed by Revolver Entertainment. In cinemas from May 20th.

Jamie Garwood