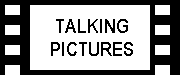 Educated in the best Ivy League schools, successful leaders in the business world, they were the best and the brightest, the core of John F. Kennedy's administration. They came to office in 1961 with high hopes that the world would become a better place. When they left, these expectations lay shattered amidst the rice paddies and jungles of Vietnam. Considered the architect of what came to be known as "McNamara's War", Robert S. McNamara, Secretary of Defense under both Kennedy and Johnson, was one of the brightest but had the reputation of being aloof and arrogant. This public image, however, may not have been the whole story. In the fascinating Oscar-nominated documentary, The Fog of War: Eleven Lessons from the Life of Robert S. McNamara, Errol Morris (The Thin Blue Line, Dr. Death) interviews the now 86-year old Defense Secretary in an effort to come to terms with what led to the quagmire of Vietnam and reveals a more complex, even strangely sympathetic man.

Interspersed with archival footage, actual news broadcasts, and tape-recorded conversations from the period, the interview documents McNamara's personal account of his involvement with American policy from WW II to the 1960s. Culled from 20 hours of tape, the interview is separated into eleven segments corresponding to lessons learned during his life such as "Empathize with your enemy", and "Rationality will not save us". The Secretary does not apologize for the war, saying he was only trying to serve an elected President but is willing to admit his mistakes. He says that he now realizes the Vietnam conflict was considered by the North Vietnamese to be a civil war and that they were fighting for the independence of their country from colonialism, (something opponents of the war had been trying to tell him for over five years). Morris never undercuts McNamara's dignity or pushes him into a corner yet also does not slide troubling questions under the rug and there are some questions McNamara does not want to discuss.

Though his reputation is that of a hawk, previously unheard tape-recorded conversations between McNamara and both Presidents reveal that he urged caution and opposed the continued escalation of the Vietnam War. In 1964, we hear Johnson say. "I always thought it was foolish for you to make any statements about withdrawing, but you and the President thought otherwise, and I just sat silent." McNamara also discusses his role in World War II, the Cuban Missile Crisis, and his accomplishments as President of the Ford Motor Company. In talking about Cuba, he reveals how close the world came to nuclear annihilation, saved only by the offhand suggestion by an underling. McNamara repeats over and over again, demonstrating with his fingers, how close we all came to nuclear war. He talks openly about his involvement in World War II under General Curtis Le and how he helped plan the firebombing of 67 Japanese cities including Tokyo in which 100,000 Japanese civilians were killed. In a startling admission, he says that if the allies had not won the war, both he and Le May could have been tried as war criminals.

Mr. McNamara has spoken out a bit late to save the lives of 50,000 Americans and several million Vietnamese but at least he has spoken and we can learn from his reflections. Though the Secretary does not apologize for the war, saying he was only trying to serve an elected President, to his credit he has looked at the corrosiveness of war and what it does to the human soul and we are left with the sense of a man who has come a long way. While his lesson that "In order to do good, one may have to do evil" sounds suspiciously like "the end justifies the means", his sentiments are clear that the U.S. should never invade another country without the support of its friends and allies. He says, "We are the strongest nation in the world today", he says, "and I do not believe we should ever apply that economic, political or military power unilaterally. If we'd followed that rule in Vietnam, we wouldn't have been there. None of our allies supported us. If we can't persuade nations with comparable values of the merit of our cause, we'd better re-examine our reasoning." A valuable lesson indeed.