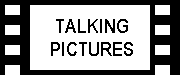 The first proper anti-superhero movie tells the story of John Hancock (Will Smith), a superhero living in Los Angeles (i say living we first meet him on a park bench) who solves a lot of problems but who brings with him a trail of destruction as he seeks to help the LAPD. The LA authorities seek to bring Hancock to justice for his criminal damage. At the same time he meets a media consultant, Ray Embrey (Jason Bateman) who he saves from a train crashing into his stranded car. Hancock, on Ray's advice, goes to prison and takes on AA meetings and anger management classes. Ray also gives Hancock a new costume, to his chagrin. What we witness is a regeneration and rebirth of a new superhero, this is a genesis story of a hero who has been around for 30 years in his own universe.

Unlike Wolverine, Superman, Spiderman; Hancock is an original concept from the pen of the Vinces (Ngo and Gilligan); and their background in television and small features is apparent. It is an interesting angle on PR and media saturation of celebrity coupled with a superhero who does not seek adulation and a profile, Hancock just down right hates the people he saves. Like most superhero movies, they loosely plagarise borrowing from THE INCREDIBLES by putting responsibilites at the superhero 's doorstep, by putting a price on the destruction they cause in helping the public.

Once a necessary twist/hook arrives, the action and special effects take centre stage but the plot quickens up to a climax that is hasty and rushed. This is unfortunate as a lot of potential is wasted and lost in an unusually short running time. Kudos to Bateman who is his languid, laidback self but Smith is just too much like Will Smith to be taken seriously as a drunk, unhappy soul.

Jamie Garwood