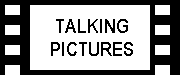 Ron Shelton is a director usually associated with sports films like Bull Durham (1988), White Men Canít Jump (1992), Tin Cup (1996) and Play it to the Bone (1999). However, with Dark Blue (2002), a writing credit on Bad Boys II (2003) and now Hollywood Homicide, Shelton turns his attention away from sports to focus on the world of cops and crime. This isnít quite the radical departure that it seems, as Hollywood Homicide feels like a transposition of Sheltonís earlier, sports-based buddy movies into a crime setting. Instead of two sportsmen going head to head, we have Harrison Fordís grizzled Joe Gavilin and his naïve young partner, K.C. Calden (Josh Hartnett) as two detectives investigating the murder of some rappers in an LA nightclub.

Hollywood Homicide features characters and scenes that numerous mismatched cop movies have explored before, but Shelton seems less interested in seeing his two protagonists solve the crime and more interested in following Gavilin and Calden when they clock off duty. Aside from their police work, both men have jobs on the side to supplement their income; Ford is a real estate broker and Hartnett a fitness instructor and wannabe actor. The film employs the usual action movie clichés, but has fun playing with our expectations. Just when we think a car chase will start, it stops abruptly, while another chase - this time on foot - begins dramatically, but ends up played for laughs. Quite often, the film abandons the crime plot, instead focusing on the two leads as they amble around Hollywood, pursuing their personal ambitions instead of LAís criminals.

This very loosely structured film eventually goes off the rails and the closing scenes feel almost like an afterthought. Nevertheless, itís refreshing to see a thriller that lets its generic characters wander from the well-worn cop movie path and indulge in quirky character moments on the margins of the plot. Ford is given free rein to poke fun at his heroic image, while Hartnettís chilled out approach to the job is an amusing counterpoint. The supporting cast is impressive, with cameos from a host of familiar faces from the movie and music scenes. Itís strange that Shelton chose to have the crime revolve around the music world rather than the movie industry, which would have been the more obvious choice, but there are still a few effective film-related jokes peppered throughout the film. The result is an amusing, diverting film that has fun playing with the well-worn conventions of the cop movie.