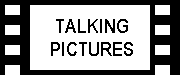 The fact remains that to get a release even though certain films do not deserve it, the film still needs to be of a certain quality. That is not to totally dismiss this film, there are some sharp observations and usual rants from one of the world's quickest minds. But taking a French film Chloe in the Afternoon (1972) and transposing it to American waters has not always worked and it is odd that Rock decided to adapt his latest effort. Although his film choices have been far from original - Head of State (2003) his attempt at comedy and politics was similar to Eddie Murphy and The Distinguished Gentleman (1992) and Down to Earth (2001) when he gets sent back from heaven and into the body of a white elderly billionaire - similar to Here Comes Mr. Jordan (1941) and Heaven Can Wait (1978). Its odd that a brain as original and sharp as his should want to do generic films and not something as fresh as his American sitcom 'Everybody hates Chris'.

The story goes that Rock plays Richard Cooper married to Brenda (Gina Torres), but he is bored out of his something mind, and this being Rock you know what kind of something he is referring to. He fantasises about women on his train ride to work, goes shopping at Saks for the attention of the female sales assistants, all the while just fantasising. Until Nikki (Kerry Washington) a former flame reappears asking for a reference, then that leads to lunch, another lunch until it gets to the point that all his work colleagues believe they are having an affair and his up till then solid work starts to suffer. As Richard says, 'I'm having all the guilt of an actual affair, but with none of the pleasure'.

The problem with this is that Richard is a disingenuous character who has been dormant for many years. His wife is a teacher but also looks after the two kids at home in the suburbs. She is an example of the perfect wife but they are not having sex ('You only ever want to have sex when you want to have a baby'. 'But you never want to have sex'. 'Because I'm tired'.) Hence, why Richard's mind wanders the avenues of opportunities. Also Richard is unattractive, the moustache and sluggish nature of Rock's performance makes him an unlikeable character, devoid of the charisma so apparent in his stage performance. And while Richard is considering whether to do the wrong thing, his work colleague George (Steve Buscemi - white, older) instead of generically telling him not to bother and stay with the wife, he praises the form of cheating even though he has been married 17 years, he cheats but is happy. But as he says he can do it, Richard is no the type of person to do the wrong thing. Nikki once refers to him as safe.

The film is not narratively coherent, once Richard tells Nikki to leave and his home life is recovering she reappears engaged, forcing Richard's jealousy to blossom and for his wife to ask for a separation and for the adultery to commence. But then his common sense recovers and he declares his undying love to Brenda , but instead of just shouting it they sing there thoughts to each other in an idea that probably looked good on paper and in rehearsal but smacks of sentimentality and unfortunate need to thank the French founders.

While funny and well acted, the film unfortunately does not say much about the male-female dichotomy in current American culture that we have not already heard or seen. Women are objectified, blacks are marginalised in big business and marriage is constantly questioned while sex is freely available if you want to have it.

It is quite disappointing that I am only reviewing this film for a DVD release and not a theatrical version. Following the poor performance of the film in the US box-office, that monetary bible that dictates a film's chances overseas, the film will be released on June 2nd, but odd that following his sell-out shows across the UK why has Rock that warranted a nationwide release.