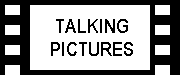 'Yesterday is history. Tomorrow is a mystery. Today is a gift. That is why it's called a present'.



Throughout the film we get little nuggets of wisdom from a wise turtle Oogway (Randall Duk Kim), like the one listed above, the oft repeated one is 'There are no accidents'. And it is no accident that this animated film is a great marriage of voice talent and story-telling.

The story revolves around Po, a big black panda, who dreams of one day being a great warrior of kung-fu and battle alongside the Furious 5 in medieval China. Po, is voiced by Jack Black, and (in what is one of the best voice matches since Robin Williams in Aladdin), it gives Black the opportunity to be himself in a new costume. Po is lovable (he is a Panda), funny but the size of the creature added with the voice gives him immense comic potential – from the way he squats in his very small house, to his inability to do basic exercises and the running joke of him unable to climb stairs. This is possibly the best vehicle for Black in sometime; his winning personality and zany nature fits the enthusiastic Po perfectly.

In fear of a former pupil Tai Lung, a snow leopard, who has escaped from a maximum security prison manned by rhinos (Michael Clarke Duncan); Shifu (Dustin Hoffman) conducts a search for the Dragon warrior who will defeat Tai Lung once and for all. A clear mix-up leads to Po being chosen by Oogway, to the disgust of Shifu and the Furious Five – Tigress (Angelina Jolie), Mantis (Seth Rogen), Crane (David Cross), Viper (Lucy Liu) and Monkey (Jackie Chan), who attempt to remove Po before embarrassment. However they underestimate Po's feistiness and endeavour.

There is inventiveness to this film that has not been seen in some time, especially American animation. Too often the format and form follows American comedy in being too self-referential and full of pop culture icons and jokes in poor taste. This is a by the book coming-of-age, underdog film in the vein of Rocky; but it never patronises the audience. Remembering that the core audience will be children, there are enough pratfalls by cute animals and jokes for the adults to laugh along to also. The innovative use of the CGI comes in the fight scenes, notably during Po's last test with Shifu where he tries to eat a dumpling; what follows is a simple fight for food in the mode of Neo against Morpheus which has a great pay-off line.

While the whole film may have a cheap message – there is no special ingredient, it was always inside you – the action and comedy more than makes up for the pandering (!) the audience goes to.

One flaw is the fights do subject themselves to the unfortunate slow motion moments that are occur all too often including Po sitting on Tai Lung's head at a crucial moment. But a minor flaw against some scenes that recall Chan in his pomp and comedy pratfalls of Keaton-esque quality.

This film succeeds because for once it allows the animated characters lead the plot and not stringent with a plotted narrative, the injection of Po into the kung-fu school creates the chaos that has a brilliant effect. The writing is more wit than laugh-out loud, at one moment Mr. Ping (anything but a panda) says to Po, 'There is something I should tell you'. This in response to Po asking, 'At times, I can't believe you're my father'. Instead of telling him the obvious truth to the naïve Po, Ping tells us the secret ingredient line; this moment shows the writers having fun with the generic conventions of the underdog – by not undermining him further (an adopted orphan), but making him stronger in his belief and resolve.



'There was once a legendary story about a legendary warrior that was legendary'.



This line at the very start by Po encapsulates Black's role. The word he uses most is awesome, and you would be hard pressed to find a better awesome hour and a half in the cinema this summer. Fun for all the family, Kung-Fu Panda is the knockout smash it promises to be.

===================================================================================================================================

From 4 July for three weeks only, a big-hearted panda will be causing a little 'pandamonium' on the big screen at the BFI IMAX. Kung Fu Panda has been digitally re-mastered into The IMAX Experience® through IMAX DMR® technology.

Cinema information

The BFI IMAX is located at South Bank, London SE1. Nearest tube is Waterloo. Tickets can be bought in advance from the ticket desk or by Tel: 0870 787 2525 or online from www.bfi.org.uk/imax. Ticket prices: IMAX DMR films - Adults £12.50, Concs £9.75, Children £8.00.

About the BFI IMAX

The BFI IMAX is a state-of-the-art, large-format cinema that can seat up to 485 people. It features a screen more than 20 metres high – the height of five double-decker buses – and stretching more than 26 metres wide – the largest cinema screen in the UK. This, together with the 12,000-watt digital surround-sound system and the most sophisticated motion-picture projector in the world, immerses audiences in larger-than-life images and ultra-realistic sound, whether the film is in 2D, 3D or IMAX® DMR™.