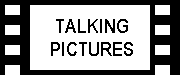 Romantic comedies have to be extra good to earn an audiences' affection. Because by nature they are formulaic, no-one goes looking for any surprises in the plot; or complex surprise twists. People want to like the main character and want them to suceed and then they want to shake the lead by the shoulders and say 'No, Man A isn't the man for you, look Man B loves you'. The script must be funny, the costumes must be covetable. When someone leaves the cinema after seeing a romatic comedy they want to be walking out with the satisfaction that a little bit of the world has been put right, inspired that they too can find the man of their dreams.

Legally Blonde meets all these requirements.

The plot is simple. Elle Woods (Reese Witherspoon), head of her sorority goes to dinner with her boyfriend Warner (Matthew Davis), expecting that he will propose. Instead he tells her that he is heading off to law school and dumping her because, if he wants to be a senator he's going to have to 'marry a Jackie, not a Marilyn'. Down but not out, Elle decides to follow him to Harvard Law School to show him that she has brains as well as beauty. Along the way she meets Emmett (Luke Wilson), who is mystified by her, and convinced that Elle has a lot more potential than she thinks she does.

Reese Witherspoon is at her most likeable here, as the charming Elle. All the way through, glimpses are shown that she is not as dim as first appears, and its really heartwarming to see her become more sucessful at law. My one complaint about this film is that there isn't enough Luke Wilson, who more than fills the shoes of the perfect Man B! There is also a very enjoyable sub-plot featuring Jennifer Coolidge as manicurist Paulette, who Elle teaches how to stand up for herself and approach the object of her affection.

There is a reason Legally Blonde is still a very popular rom-com nearly 10 years after it's release; it's so relentlessy cheerful and it leaves you feeling brilliant. And what better reason to watch a film?


Chloe Walker