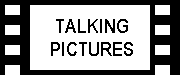 One of the lesser known works of Sinatra's cinematic oeuvre, it uses the typical template of a young singer/dancer/entertainer who has a gift but is on hard times and a ruthless entrepreneur takes advantage of his gift for financial gain, ending in heartache and pain before eventual triumph.

Frank Sinatra plays Danny Wilson, who hustles in pool bars with best friend Mike Ryan (Alex Nicol), where a girl Joy (Shelley Winters) takes him under her wing and gets her a job in a gangster's club. The gangster Nick (Raymond Burr) hires Danny on one condition – he takes 50% of all Danny's future earnings, no contract is signed it is an agreement between men.

The narrative also follows a love triangle also; Danny loves Joy, but Joy is head over heels with Mike; naturally this leads to some problems in the friendship.

The film was produced by Universal Studios and was made a few years before Sinatra appeared in his Oscar-winning role in 'From Here to Eternity', in fact two years later. So seeing this film and the transformation Sinatra would ultimately make is odd to see; its like seeing Russell Crowe in 'Virtuosity' and being dumbfounded that the same actor could be so compelling in 'Gladiator' and 'The Insider' or how can Tom Cruise make 'Cocktail' and 'Rain Man' in the same calendar year.

Sinatra kind of sleep walks through the film leaving the acting to steadier hands like Nicol, who would become a familiar face in westerns in years to come; Winters steals most scenes she is in and Burr is brooding and menacing (this was 3years before his turn in 'Rear Window' for Hitchcock) as O'Driscoll. But as an archival piece of material it is astounding watching Sinatra sing songs that would become staples of his future career - 'That Old Black Magic', '(I Got A Woman Crazy For Me) She's Funny That Way' and 'All of Me': it is both spellbinding and mesmeric. The only other time i have seen such a thing in film was watching Judy Garland sing 'The Man Who Got Away' in 'A Star is Born'.

Pevney (who was beyond his better studio years) holds a steady authorial hand over the work but this is a set-piece for Sinatra's performances with a story that holds enough attention but not nearly as much as the voice.
Jamie Garwood