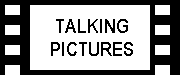 Following on from his international breakthrough, THE HOST, which unleashed a sea monster on the unsuspecting South Korean public. Joon-Ho returns to the methodical crime film reminiscent of his other notable film MEMORIES OF MURDER; part police procedural, part dramatic content - here adding moments of melodrama to highlight the role of the matriarch played convincingly by Kim Hye-Ja.

The dominant mother of a boy, Do-Joon (Won Bin) arrested for the rape of a schoolgirl goes about convincing people of his innocence seeing how is mental instability would make him unable to commit such a violent act. Her job as an accupuncturist brings up a sense of feeling, which goes missing once memories of Do-Joon's youth is recalled.

The lack of motive and suspects means a lot of the narrative thrust had to be expanded and a lot of incidental plot points and characters come and go due to uncertainty of their nature - the hope of a conscientious lawyer is dismissed when Hye-Ja finds him drunk and disorderly performing in a karaoke bar. The detectives can only do so much, but their incompetence is highlighted when suspects give them answers and evidence lands in their lap - more a construct to move the film on as it runs just over the two hour mark.

Moments of macabre comedy such as Mother being caught in a cupboard whilst a young couple have intercourse brings a sense of discomfort and she frantically cleaning up blood as it streams through a dirtfloor tells a lot about the lengths this Mother will go to for her son's innocence. But these moments of darkness and comedy are few and far between when the melodrama takes over in the final act, whilst there is a resolution of sorts.

Hence forth, the film decides to distance a character and make her a face in the crowd, and realising the mistakes she has made becomes one of the flock again.
The downbeat and forlorn ending however should not distract from some beautiful landscape photography by Kyong Pyo Hong, quite telling that the film opens with the Mother walking in a field set against a mountain range allowing the cinematography to be this film's calling card. Coupled with the excellent main performances by Kim Hye-Ja, who received rave reviews in Cannes when this film was first premiered in 2009.

This remains another notch in the belt for Bong Joon-Ho who again shows his range and versatility by returning to his strengths and enhancing them further.
Jamie Garwood