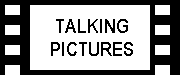 Ben Stiller plays the role of a desensitized male who must gain control of himself again by gaining control of his phallus shaped instrument in this case a torch not a destructive gain, he is he to learn, not to harm.

Okay maybe a bit too analytical for some tastes but Ben Stiller does return as Larry Daley, the inventive night guard who gave life to the Natural History Museum of New York, on this occasion he must rescue many of the exhibits which have been shipped to the Smithsonian in Washington.

The whole gang return, Wilson (Jedidiah the cowboy), Coogan (Octavius), Gervais (Dr. McPhee), Williams (Teddy Roosevelt) with some added help from Amy Adams as Amelia Earhart and Hank Azaria as Kahmunrah. Kahmunrah is the villain of the piece who wants an ancient Egyptian tablet that is making all the Smithsonian exhibits come to life also, his wish to summon an army from the underworld and gain power of the world. Like they all do really.

Usually in sequels, the addition of characters and more need for laughs leaves it in a quagmire of self-indulgence; but on this occasion the film-makers come up trumps. The chemistry of Larry and Amelia is important as the romantic element was lacklustre in the first film, here it is all important. And whereas Wilson, Coogan and Williams have less screen time, the addition of Azaria and Bill Hader as a hapless General Custer gives hilarious results. With the story taking place over one long night, there is a zip and general air of freedom to proceedings due to the verbal dexterity of the performers - a scene between Larry and Napoleon where no-one can understand anyone may have dragged but is vital to character development.

However the best scene is between Larry and an obnoxious security guard, played by Jonah Hill, where they share details of torches going from conflict to confrontation to mutual respect in four minutes - a cameo as it should be.

The ending naturally is uplifting and has an ending more befitting the film and one that would have made more sense at the end of the first, but we'll take it anyway; and if Levy and Stiller can keep delivering family entertainment like this I for one am not going to grumble.

Jamie Garwood