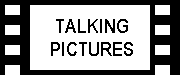 Set in the mystical lands of Persia, a rogue prince Datsan (Jake Gyllenhaal - did not expect to see you here) and a mysterious princess Tamina (Gemma Arterton - flavour of the month) race against dark forces to safeguard an ancient dagger capable of releasing the Sands of Time -- a gift from the gods that can reverse time and allow its possessor to rule the world.

Starting with a prologue and a voiceover from the Bruckheimer lets him them over the head with the bleeding obvious manual, you fear that the producers may be foregoing the opportunity to tell an entertaining story and vacate it of any possible humour and instead create a franchise just to appease those who yearn for it. However, we should know better after the success of the first 'Pirates of the Caribbean' film. If they can make a franchise out of a theme park ride (I still await the Hall of Presidents redux), then why can it not be done with a video game.



In spite of the bad (Street Fighter), ugly (Mortal Kombat) and plan terrible (Super Mario Bros.), the history of video game filmic adaptations does not bode well. But like Datsan the Persian prince says, it is difficult, not impossible - a lot of boxes have been ticked. Renowned director, experienced producer, basis for good screenplay with its influences, attractive leading figure and strong support cast mean there is a lot that can go wrong and supply a lot of egg on faces. And I am happy to report that Prince of Persia, is a resounding success in terms of action, adventure and entertainment.

Borrowing from Indy to the Mummy and mixing in the things that worked on the original 'Pirates', this is a film that makes you sit up on a few occasions by the surprises on offer. We have all seen attempts to take into a mystical Persian city, but you will not have seen it done by feet and hands alone, without a cannon or gun in sight. That is what is so refreshing about this at times; the lack of firepower means men must rely on fists and wits coupled with there agility and physicality to become triumphant on the battle field.

The pursuit of the macguffin item, the Dagger of Destiny is incorporated into the screenplay making noblemen greedy and guardians nervous about its survival. Shot with a distinguished hand by John Seale (The Perfect Storm), and efficiently edited by Spielberg alum Michael Kahn the film never falls flat on its face and yet never leaves you gasping for breathe. The slower moments of realisation and narrative progression, are handled effectively by Newell who brings his workmanlike diligence to the party - and his work on 'Harry Potter' means his position is secured here.

Gyllenhaal willl surprise many here with his performance, too often thought of as a indie child, that is both charming and will elevate him much like Matt Damon's did after the first 'Bourne' film. Although the English accent is a bit ropy on first hearing, it can be forgiven and is soon forgotten about once it is surrounded by the rest of the impressive cast. Ben Kingsley (Nazim) plays the 'trusted' uncle with a mixture of panache and menace and Alfred Molina plays an entrepreneur with a real dose of fun providing a charm to the film that could have forgotten about it. The only disappointment is Gemma Arterton as the princess and guardian of the dagger, she appears sometimes overwhelmed by the scale of the picture and her part in it, though at times she does channel her best Rachel Weisz impression when verbal jousting with Gyllenhaal in the middle of the desert.

Molina's role is interesting as he plays an entrepreuner who dismisses paying taxes and shouts down the bureaucracy of the Persian empire, coupled with the Persian army entering a holy city under the impression the city dwellers may be making advanced weapons (replace for WMD's) and you have a video game adaptation with a current political polemic underneath - it also begs the question, are we meant to be cheering for those who invade a city/country for no reason other than personal gain?

With stuntwork of the highest order, and enough action set pieces to keep your mind and eyes entertained. This is Hollywood entertainment of the highest order.

I find it amusing that I have to write Mike Newell as the director of this film, as when the film starts and develops into the finished article it is so apparent that it is a Jerry Bruckheimer production that you wonder what input Newell ('Four Weddings', 'Harry Potter and the Goblet of Fire') had in certain scenes. It is telling how convincing the dialogue scenes between Datsan, Tus (Richard Coyle) and Garsiv (Toby Kebbell) are when the heartbeat of Newell and his finger print leaves an indelible impression on a frantic, action packed adventure yarn. Maybe Newell and Gyllenhaal, have both heard there destiny calling at last.
Jamie Garwood