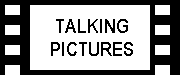 Following the death of her mother, Fiona Coneelly (Jeni Courtney), a ten-year old girl, is sent to live with her grandparents Hugh and Tess (Mick Lally and Eileen Colgan) in a fishing village on the West Coast of Ireland. Based on the children's book, The Secret of Ron Mor Skerry by Rosalie K. Fry, The Secret of Roan Inish by John Sayles is about a family, a tradition, and a magical connection to the land. It is also the story of the island of Roan Inish where the Coneelly family lived in harmony with the seals for many generations until they left shortly after World War II. Brilliantly shot on location by the great Haskell Wexler, the film transports you into a world of black rocks, gloomy seascapes, squawking sea gulls, and seals that look human. The mood of solitude is enhanced by the tin whistle, flute, strings and bodhran (old style frame drum) of Mason Daring's enchanting score.

The film wonderfully recaptures the tradition of oral storytelling, especially by Fiona's grandfather who tells the child stories about her ancestors with passion and conviction. The film depicts a version of the tale about the Selkie, the half-seal and half-human creatures that are regarded in Irish folklore as being able to transform themselves from seals into humans by casting off their skins. Her father's cousin Tadgh (John Lynch), one of the "dark ones", tells Fiona how her ancestor Liam (Gerald Rooney) married a Selkie who was called Nuala (Susan Lynch), had children together, and lived happily for many years.

Later when the children told Nuala where to find her sealskin, she left the family and returned to the sea. Fiona wonders if her baby brother Jamie (Cillian Byrne), lost at sea in his cradle during the evacuation, might still be alive under the protection of the Selkies on Roan Inish, waiting for the family to return. Fiona visits the island with her 13-year old cousin Eamon (Richard Sheridan) and, when she discovers footprints in the surf, begins a process of unraveling the truth of Jamie's disappearance. While some extremely stiff performances and thick Irish accents can get in the way (turn on the closed captioning), The Secret of Roan Inish is a genuinely moving parable about preserving family tradition, being a part of the natural world, and having the courage to seek the truth for yourself. The film can be recommended for older children, but keep in mind that the pace is slow and the car chases are kept to an absolute minimum.