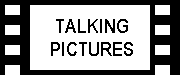 Richard Ayoade, who came to prominence by performing with relish in the Channel 4 sitcom, The IT Crowd, also did a side bit of directing music videos, primarily for the English indie band, The Arctic Monkeys, even directing their only live DVD, as well as Alex Turner's (lead singer of the Arctic Monkeys) side project, The Last Shadow Puppets. Submarine, is his feature debut as both writer and director, adapting the novel by Joe Dunthorne.

The novel follows the erstwhile Oliver Tate (Craig Roberts), as he comes across first love for the first time with the equally tenacious Jordana Baker (Yasemin Paige), whilst trying to keep his parents marriage together. This juxtaposition of young love with the dwindling of the adult relationship is a clever trick of Ayoade's adaptation.

The script includes numerous callbacks throughout - Oliver mentions how he reads the dictionary looking for obscure word of the day's and then when his father, Lloyd (Noah Taylor) uses an obscure word (in this case, atavistic) it prompts him to look it up. Oliver is the type of young male who uses words like schism to explain the current obstacle affecting his parents relationship; and the constant referring to the depth of the ocean (six miles) which is brought up initially and then recalled on two more occassions later in the film.

The work that Ayoade most resembles is that of Wes Anderson - this film and Anderson's are quirky, literate (the film is presented with three parts as well as a prologue and epilogue) and perhaps a bit too clever for itself, yet is not ashamed to use big displays of public emotion, which ultimately leaves the characters flummoxed. Another trait they share is that all the characters know a character better than themselves; after their first intercourse, Jordana tells Oliver, 'Don't get cocky', the formal warning of the phrase serves as an intuitive part of Jordana in forewarning how this may affect Oliver when he gets to 38 years of age, as he fears for a moment.

The period detail of the mid to late 1980s is immaculately rendered and yet the film could have been located in any post World War 2 period due to the universal themes - first love, bullying, infidelity, the fear of a broken home and cynicism of other belief systems. Yet Ayoade is able to inject nice typically British quirks on the school theme and the usual close conversation between concerned teacher and timid student. As Oliver is talking to the teacher about his fears, a middle shot is set up with them at the forefront backing onto a window onto the playground, and behind them students jump up and down mocking the serious situation whilst gesticulating for all to see, whilst the two people indoors are oblivious to it all.

All the actors on display are brilliant; Taylor and Sally Hawkins as Oliver's unhappy parents are both given key scenes to show off (especially Hawkins when she talks to Oliver in bed, and it ends up her worrying he might be gay), Paddy Considine hams it up as next door neighbour-mystic Graham, with an awful Pat Sharp mullet. However, the deepest admiration should be reserved for the two newcomers, both are brilliant yet when they are together is when there is a real spark - never more apparent than in the wordless finale at the water's edge; they merely look at each other to say it all.

The songs by Alex Turner, a key feature of the poster campaign, are a bit wistful at times and not inspiring as they should be for a film, which may rely on them more in another context. In spite of that flaw, Ayoade is helped by his DoP, Erik Wilson (who also worked on the forthcoming Tyranosaur directed by Paddy Considine) who lends a vibrancy to proceedings.

This film was part funded by the UK Film Council and the National Lottery, a travesty that that body has folded when something as rich and fulfiling as this shows that there is genuine talent in the British Isles when it comes to film-making.

Jamie Garwood