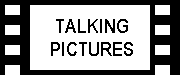 You can be assured that with a foreword by Ray Harryhausen (the doyen of stop motion animators worldwide) that this weighty tome carries the same amount of weight in its superbly researched and informative text and illustrations. It is a reference work that provides in-depth analysis of all puppet animation sequences in every film that has featured the process up until the time of publication. These include King Kong (with animation by Harryhausen's mentor Willis O'Brien) and Jason and the Argonauts (with animation by Ray Harryhausen himself).
The focus of the writing is on how effective the sequence was and how it was executed. Therefore, the volume provides a valuable source of information for all you budding animators out there. In addition to the analysis, each entry provides details of the title, the year of release, cast, producer, director, and screenplay, director of photography, art director/production designer, armature builders, puppet makers, stop-motion cameramen, sequence supervisors and more.
The text is immaculately researched and written in a lucid and very readable manner by an author with a real affinity for his subject matter. The illustrations are top class (with 189 photos - 51 in colour). It would have been a treat to have had more illustrations/ photos in a work of this detail and visual subject matter. However, the author's choice of works to include is well balanced and should appeal to stop-motion animation researchers, fans and those who are curious about this craft in these day of Computer Animation and Computer Generated Imagery (CGI). The volume is provided with a comprehensive
glossary, appendices, bibliography and index and is worth its weight in gold for the amount of information that has been collated between its library bound covers.
It makes a very welcome companion to Ray Harryhausen's own contribution to the subject entitled "Film Fantasy Scrapbook". However, it should be pointed out that the latter title covers only Ray's films whereas Pettigrew's volume is literally all encompassing.