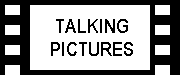 Bangkok International Film Festival Jury Announced
London, 26 November 2003 The Second Bangkok International Film Festival was today announced by Mr. Tassna Wongrat, Regional Director of the Tourism Authority of Thailand (TAT). At an exclusive Press and Producer's briefing at the UK's prestigious BAFTA, Mr Wongrat introduced the Festival's 2004 line up, announced the introduction of the Bangkok Film Market and confirmed that Thailand has now exceeded industry expectations as the burgeoning 'Hollywood' of South East Asia.
The 2004 Bangkok International Film Festival, the official film festival organised by the Tourism Authority of Thailand (TAT) has announced its programme line-up for this year's event, to be held from 22 January to 02 February, 2004. Encompassing the best of world cinema while also showcasing the finest films of Asia, the Festival will screen approximately 150 diverse films of the past year.
The Festival opens Thursday, 22 January, with an opening night premiere and reception at the Scala Theatre. The opening night film is RENAISSANCE from Thailand. The next day, screening will begin along with the official competition, which will be presented as Special Presentations. A total of twelve films from around the world, including possible submissions from other programs, will be screened at the Siam Theatre each evening at 7:00 pm and voted on by the Festival's prestigious jury members. The Jury members for the 2004 international competition has been announced as:-
Bruce Beresford - Director (Driving Miss Daisy, Evelyn)
Eli Samaha - CEO, Franchise Pictures Inc.
Michele Mahaux - Managing Director, Toronto Festival of Festivals
Rafaella De Laurentiis - Producer
Noppol Komaracun
These films will be reviewed in four categories: Best Picture, Best Actor, Best Actress and Best Director, leading to the staging of the second annual Golden Kinnaree Awards, to be presented at the Awards Gala on 31 January, 2004, at the Royal Thai Naval Conference. Shorts and documentaries will also be screened in competitive categories with another three Kinnaree Awards (3) presented to Best Short Animation (ASEAN), Best Documentary and Best Short Film (ASEAN).
A new programme, ASEAN Panorama, is being introduced this year in the competitive category. A selection of films from ten countries - Thailand, Brunei, Cambodia, Philippines, Singapore, Vietnam, Myanmar, Laos, Indonesia and Malaysia - will be screened throughout the film festival and judged by members of FIPRESCI (International Association of Film Critics), who will present the Best ASEAN Film.
For audiences wishing to experience Thai filmmaking, the festival has created two separate programmes. In the reality genre is a retrospective of Thai documentaries including 14 October (1973); Hara Factory Workers (1976); In the Fringe of the Society (1981); Chinatown Montage (1982); and Mysterious Object at Noon (1999). The other new programme, 'Thai in Review', will allow attendees to see seven to eight of the most popular Thai films from the past year that have not been released internationally.
The festival is also introducing a Cinematographer's Day. In reality this will run on two days: 29 and 30 January, 2004. The first day will consist of a 'Tribute to Christopher Doyle, HKSC' and will have this format:
Presentation of the concept of Cinematographer's Day and the work of Christopher Doyle [powerpoint presentation] by Dr. David B. Kaminsky
Introduction of Christopher Doyle who introduces In The Mood for Love
Screening: In The Mood for Love
Conversation with Christopher Doyle introduced and moderated by Anthony Don Mantle
Christopher Doyle elaborates on his work with film clips from his panorama as cinematographer and director
Screening: Stirred, Not Shaken
Christopher Doyle introduces and describes the colour metaphors of Hero
Screening of Hero.
On 30 January, 2004 they will be looking at 'Brazil Through the Lens'. This will consist of an introduction of the seminar concept by Dr. David B. Kaminsky: Seeing Through Glass: Lenses, Spectacles and Human Perception. This will be followed by:
Introduction of 73 minute documentary film by Walter Carvalho: Window of the Soul
Screening: Window of the Soul
Cinematographers' Panel: discussion of light, lenses, perception and reality: - Walter Carvalho, Affonso Beato, Rodolfó Sanchez, Anthony Dod Mantle, Christopher Doyle, Shoji Ueda, Frederic Goodich
Digital Images: capture, intermediates, distribution: introduced and moderated by Frederic Goodich Anthony Dod Mantle, Frederic Goodich, Affonso Beato, Christopher Doyle
Hand-Held Image Capture: the work of Anthony Dod Mantle
Clips and remarks from the panorama of Anthony Dod Mantle
Anthony Dod Mantle discusses Dogville
Screening of Dogville.
Commenting on the success of Thailand's burgeoning film industry, Mr Tassna Wongrat stated;
"We have been delighted by the success of Thailand as a major destination for filming by many international productions. We are pleased to be hosting part filming of Bridget Jones Diary - 2 in the early part of next year and many other planned productions. Between 2001 and 2002, the number of film projects produced in Thailand increased by 20%, from 400 to 480. The increase in value of these films is even more significant: growing from 450 million baht to 1.4 billion baht during the same time period. In the first two months of 2003 alone, over 80 film projects were shot on location in Thailand.
We welcome foreign film production companies wishing to film in Thailand who can file an application with the Sub-Committee On The Review of The Request For Permission For Foreign Film Production. If approved, the Government can provide a variety of benefits including a waiver of import tax on filming equipment, double taxation agreements with other countries, and access, granted on a case-by-case basis, to protected national parks, historical sites and temples.

We constantly strive to improve our regulatory and taxation framework that governs filming in Thailand. The Thai Film Board has made several changes to its regulations governing filming permits for foreign producers. For commercial shoots, the approval period for a permit has been shortened to less that five business days. Documentary and feature films currently take between one to five business days and seven to 14 business days, respectively.

Historically, the Revenue Department required foreign performers to a pay progressive income tax of 6% to 37%. The income tax rate now tops off at 10% for foreign performers, provided the Thai Film Board has already approved the film production.

As well as these incentives, TAT has joined with the Thai Film Board to coordinate and provide facilities for foreign film crews.

TAT is delighted to welcome you to attend the forthcoming Bangkok International Film Festival and experience and familiarise yourself with the outstanding facilities our country has to offer today's film makers."
Another new and important addition to the festival is the Bangkok Film Market (BFM). This has been created to present to the worldwide entertainment industry the tremendous opportunities, financial benefits and technical expertise available not only in Thailand but in Asia as a whole. To this end, specially selected leading independent sales companies, producers and distributors from around the world have been invited to this event.
Those invited are well-known, respected operations with proven track records and great expertise in the packaging and structuring of multinational co-productions so important in today's film market.
This will be your opportunity to meet these leading companies from around the world as well as representatives of the Thai and Asian film industry, distributors, production houses, CGI and animation studios, producers, directors and bankers. All are seriously interested and eager to enter into co-productions and financially participate in the international TV and film market.
The Bangkok Film Market will offer several seminars and workshops focusing on international finance. For example, renowned accounting firm PricewaterhouseCoopers will helm a comprehensive film financing seminar with Lewis Horwitz, of The Lewis Horwitz Organization as one of the panelists, and Leon Morgan, of the prominent English law firm Davenport Lyons will conduct a workshop on the creation of tax-structure deals.
Review of Bangkok Film Festival 2003 by Nigel Watson.
Official Bangkok Film Festival Website contains lots of information about this event. If the link does not work try the TAT link.
Film festivals in general: The Sense and Sensationalism of Film Festivals.