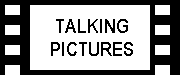 A film whose opening scene is of a Christmas sermon preached by an elderly priest, which contains lengthy philosophical discussions about whether "Pascal's wager" can be applied to Marxism, and which is a subtitled French movie into the bargain, seems an unlikely candidate for commercial success in the English-speaking world. It would not be correct to put this success down to the come-on title My Night with Maud (1969) (US title My Night at Maud's), shortly to be followed by the equally intriguingly titled Claire's Knee (1970). Ma Nuit chez Maud was Eric Rohmer's breakthrough film, ensuring for him a devoted and long-lasting following among a significant group of discerning film-goers, who loved his witty dissection of young people's relationships.
Before adopting the name Eric Rohmer, allegedly because he feared disapproval by his bourgeois
relatives of a cinematic career, Maurice Schérer taught literature in the 1940s. In 1951 he helped to found the short-lived La Gazette du Cinema with, among others, the young Chabrol, Godard, and Truffaut, and when that folded they all joined Cahiers du Cinema as radical young critics alongside the older André Bazin. In opposition to Bazin, Rohmer established himself as a leading "Hitchcocko-Hawksian", applying the politique des auteurs to Hollywood productions, and decrying much of 1950s French cinema. He wrote noteworthy essays on Nicholas Ray and on the merits of Cinemascope. He did, however, proclaim his "dearest masters" to be Murnau, Dreyer, Eisenstein, Renoir, and Rossellini, and wrote a particularly fine piece on Rossellini's Viaggio in Italia (1953) in which his spiritual approach to the cinema became evident. Together with Chabrol he wrote the first book-length study of Hitchcock, concentrating on what they saw as the Catholic themes of the director's films. When Cahiers du Cinema became radical and even Maoist in the 1960s the conservative Rohmer fell out with it.
The popular image of a Rohmer film is of a "comedy of manners" about a small group of well-educated, bookish, upper-middle-class young people, often on holiday at the seaside, endlessly discussing their relationships but never doing very much. There is virtually no reference to social or political concerns, although one can infer that, unlike Godard for example, Rohmer holds to traditional conservative French values in both politics and morality. In truth his films are an attempt to transfer the form and concerns of the 19th century (and sometimes earlier) novel to the cinema. There are innumerable literary and philosophical references. He is concerned not with what his characters do, but with what is going through their minds as they do it (or, much more often, talk about it). Most of his films are semi-improvised, in the sense that he discusses the script with his actors before the dialogue is determined. All are low-budget, most are shot on location, and he has latterly used digital video; occasionally the sound of the whirring camera can be detected (Les Rendez-vous de Paris (1995), Conte de Printemps (1989)).
As indicated by the filmography below, most of Rohmer's films are in groups of four or six, loosely linked by a common theme. The "moral tales", based on published stories written by Rohmer, are variations on the theme: A (a male) is committed to B, is attracted by C, but eventually rejects C in favour of B. The finest of the six, Ma Nuit chez Maud and Le Genou de Claire, illustrate this perfectly. The former, arguably the most accessible general introduction to the theology of Pascal, concerns a Catholic bachelor who spies a blonde girl in church and decides that she is the one for him. Subsequently, by a series of accidents he has to spend the night at the home of the beautiful Maud, a divorcée who is determined to seduce him. After much philosophical and theological discussion he declines the opportunity, and ends up marrying the blonde, though not without an ironic twist in the "five years later" final scene. The film is thoroughly entertaining, erotic, ravishing to look at, and more overtly concerned with religious themes than any other Rohmer offering. So authentic did Rohmer wish to be that, when his lead actor Jean-Louis Trintignant was unable to turn up for the shooting of the opening scene (Midnight Mass at a church in Clermont-Ferrand, Pascal's birthplace), the director postponed the shoot to the following Christmas Eve! In Le Genou de Claire, an engaged man on holiday by Lac d'Annecy is tempted by the two daughters of an old flame, and in particular by the knee of one of them. Once he has touched it he can return to his intended.
Two of Rohmer's best films, Die Marquise von O. . . (1976) and Percival (1978), can be regarded as a kind of diptych between the "moral tales" and the "comedies and proverbs". Along with L'Anglaise et le Duc (2001) they are a venture into what is popularly called "costume drama", and are both based on literary works. Die Marquise von O. . . (the only time Rohmer appears on-screen, playing a soldier) is a faithful adaptation of Kleist's 1808 novella about a young widow who discovers that she is inexplicably pregnant. Shot in German (though the only version I have seen was dubbed into French), the film is a conscious attempt to bring the period to life by creating the "look" of the romantic painting of the time, by artists like Friedrich, Fuseli, and Fragonard. Percival is even more remarkable, based on Chrétien de Troyes' 12th century epic poem of Arthurian legend. It is presented in the form of a stage performance of that
time with highly artificial sets (cardboard castles, plastic trees) and the look of medieval painting, with deliberately unsophisticated acting and a musical chorus whose members also play subsidiary roles. The nearest cinematic equivalent is the beginning and end of Olivier's Henry V (1944) without the on-screen audience. In the final scene the would-be knight Percival, having failed in his search for the Holy Grail, plays Jesus in a Good Friday passion play.
With the six "comedies and proverbs" Rohmer returns to the tangled relationships of modern French youngsters; they tend to be centered on groups rather than on a single character. All are thoroughly enjoyable, but towering above the other five is Le Rayon vert (1986) (released in the US as Summer), considered by some to be the director's most perfect film. Rohmer takes his improvisational methods to their peak, obtaining a stunning performance from the strikingly expressive Marie Rivière as the awkward twenty-something Delphine, who cannot fit in with anybody and keeps changing her holiday plans. Credited as "script collaborator", Rivière, a Rohmer regular, goes through a twitching and grimacing routine worthy of a Method actor. And at the end there is one of Rohmer's epiphanies, or small miracles, which (at least for the time being) puts everything to rights for Delphine. It is fairly evident that Delphine speaks for the director when she rejects the sexually promiscuous attitude of the Swedish girl she meets at Biarritz.
The "four seasons" films show that, in his 70s, Rohmer's films were as thoroughly enjoyable and
exuberant as ever, as well as being exquisitely plotted. In Conte de printemps, a young girl tries to
fix up an older friend with her divorced father in order to get rid of his girlfriend; this cleverly-scripted tale contains an abstruse philosophical discussion which puts those of Ma Nuit chez Maud completely in the shade. In Conte d'hiver (1992), probably my favourite of the series, a young hairdresser spends nearly the entire film searching for the father of her child, having "lost" him due to a silly mistake over an address. Whether it is due to attending a performance of Shakespeare's A Winter's Tale with its statue come to life, or to visiting a church at Nevers (where Rohmer, without comment, shows us the preserved body of Bernadette of Lourdes which is kept there), the young woman's wish is granted. The shy young protaganist of Conte d'été (1996) finds himself while on holiday fixed up on simultaneous dates with three girls, his dilemma being finally resolved by a twist of fate. The autumn vineyards provide the setting for Conte d'automne (1998), in which a 40-ish woman (rather older than Rohmer's usual central characters) takes it upon herself to seek a prospective husband for her widowed friend, whose daughter also happens independently to be doing the same.
Two late films hint at Rohmer's political sympathies. In L'Arbre, le maire et la médiathèque (1993), part satire on bureaucracy, part documentary on traditional village life, a schoolteacher rages against proposals for a media centre which would obscure his view of an old tree; the film's "message" is that while the city is fine, the countryside should be left alone. And in L'Anglaise et le Duc, which caused protests in France because it was seen as pro-Royalist, the memoirs of a British woman living in Paris at the time of the Revolution are brought vividly to life.
Rohmer has his "stock company" of actors, generally complete unknowns outside his films. Béatrice Romand, Marie Rivière, and Fabrice Luchini have been followed from virtual (or actual) teenage to middle-age, while Pascale Ogier (charismatic star of Les Nuits de la pleine lune (1984)) would almost certainly have done so had it not been for her early death. Rohmer's cinematography is generally stunning, largely due to the great Nestor Almendros who worked on many of his films.
Rohmer's films seldom make critics' "ten best" lists, though they are generally admired among the critical fraternity. One leading British critic, Geoff Andrew, has referred to him as the world's greatest living filmmaker (at a time when Robert Bresson was still living!). Influences on his films are not obvious: possibly Renoir, in his humanistic love of his characters, possibly Mankiewicz, in his great emphasis on dialogue. For a long-established director of his standing, surprisingly little has appeared in book form about his work, at least in English.
For over 40 years Eric Rohmer has been ploughing his very personal path, shunning the road to big commercial hits (he has never been particularly popular in France), but regularly providing a loyal band of followers with films which seem to be about not very much but which are full of wit, charm, clever plots, and a delightful succession of characters. To repeat, he has succeeded in keeping alive the virtues of the classical novel into the cinema of the 21st century.

Filmography
Presentation, ou Charlotte et son steak (1950) (short)
Véronique et son cancre (1958) (short)
Le Signe du lion (The Sign of Leo) (1959)
SIX CONTES MORAUX (SIX MORAL TALES)
La Boulangère de Monceau (The Baker of Monceau) (1962) (short)
La Carrière de Suzanne (Suzanne's Profession) (1963)
La Collectioneuse (The Collector) (1963)
Ma Nuit chez Maud (My Night with Maud/My Night at Maud's) (1969)
Le Genou de Claire (Claire's Knee) (1970)
L'Amour l'après-midi (Love in the Afternoon) (1972)
Nadja à Paris (1964) (short)
Place de l'Etoile (from Paris vu par..., 1965) (short)
La Fermière de Montfaucon (1968) (short)
Die Marquise von O... (The Marquise of O...) (1976)
Perceval le Gallois (Perceval) (1978)
COMEDIES ET PROVERBES (COMEDIES AND PROVERBS)
La Femme de l'aviateur (The Aviator's Wife) (1981)
Le Beau mariage (A Good Marriage) (1982)
Pauline à la plage (Pauline at the Beach) (1982)
Les Nuits de la pleine lune (Full Moon in Paris) (1984)
Le Rayon vert (The Green Ray/Summer) (1986)
L'Ami de mon amie (My Girlfriend's Boyfriend) (1987)
4 Aventures de Reinette et Mirabelle (Four Adventures of Reinette and Mirabelle) (1986)
CONTES DES QUATRES SAISONS (TALES OF THE FOUR SEASONS)
Conte de printemps (A Tale of Springtime) (1989)
Conte d'hiver (A Winter's Tale) (1992)
Conte d'été (A Summer's Tale) (1996)
Conte d'automne (An Autumn Tale) (1998)
L'Arbre, le maire et la médiathèque (The Tree, the Mayor and the Mediatheque) (1993)
Les Rendez-vous de Paris (Rendezvous in Paris) (1995)
L'Anglaise et le Duc (The Lady and the Duke) (2001)

http://www.braindumps.com/HP2-E58.htm
http://www.actualtests.com/exam-640-554.htm
http://www.test-king.com/certification/vmware-course.htm