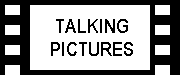 Tony Byers, UK Sales Director at Iron Mountain, examines how the world of entertainment archiving can prove profitable for global record and film companies....
Introduction
The entertainment industry is changing beyond all recognition, with technology dramatically affecting the way in which music and film is accessed, archived and enjoyed. Increasing Internet access speeds and the MP3 revolution have given rise to changing consumption habits, as consumers get used to an on-demand entertainment industry. Most importantly, the proliferation of music download sites enables users to cherry-pick songs that they want from the extensive selections available.

Although this is great for the music lover, how does this affect the artists and producers of the music? In order to keep up with the public's crescendoing appetite, content owners are delving into back catalogues and rare music samples. With this in mind, the back catalogue market is rapidly expanding, as suppliers constantly look for new ways to keep their buyers happy.

Turning to the film industry a similar trend is happening. As movies are being shifted onto DVD, space is freed up for extra out-takes and clips of unseen footage. Like the music industry, the back catalogue is coming into a life of its own, with companies that were previously not interested waking up to the benefits of archiving properly.

Digital music

Last month the British Phonographic Institute (BPI) revealed that digital downloads more than tripled in the last year, accounting for over half of the singles market. What's more, according to forecasts from eMarketer, sales of digital music will make up 35 per cent of the overall music industry by 2010. The sector is growing at a rapid pace, with customers crying out for an endless supply of songs to download.

In order to keep up with demand, record labels and content owners are sourcing extra material to offer to their customers, exploring the music industry's back catalogues and realising the vast financial potential these inventories have. The industry is no longer making money from the latest hits; companies are now capitalising from their archived material as well.

Piracy is the dangerous undercurrent that has arisen from online music's success, with the illegal copying of sound recordings representing an illicit enterprise worth $4.5 billion, according to the BPI. Fuelled by the Internet's growth, this new era of piracy poses potentially even greater problems than the proliferation of CD piracy. Although the music industry is fighting back against this threat, it is still causing severe financial damage.
Extra film snippets
Film is notoriously easy to damage and subject to mechanical, biological and chemical decay. As well as the havoc that can be caused by heat and water, scratching, colour fading and decomposition are all problems that archiving films face. Unfortunately, mishandling of film cuttings and shoddy archiving has caused irreversible damage and the loss of valuable film and sound footage. It is extremely important that the film industry looks after cuttings in a safe, controlled climate environment; sometimes it really is the case that valuable footage ends up lying around on the cutting room floor. Although lots of film has already been lost forever, it is never too late to start archiving property.

As the film director, Martin Scorsese pointed out: "We've seen a growing awareness of film preservation, yet the deterioration and eventual disappearance of films has not come to an end. There's still a race against the clock to save what we can at some point."

Old and new

Aside from safety, these archives also have to be catalogued to access records quickly. By offering powerful electronic storing systems, companies like Iron Mountain constantly update their archiving services. Our e-search on-line search facility provides complete indexing and management capabilities.
Implementing these technologies allows us to store and even rediscover older recordings as well as modern day ones – in many people's mind the very essence of the importance of archiving.

Unfortunately some film companies and record studios can be shoddy in their preservation of off-cuts and extras, with poor, if any, archiving systems in place. Worse case examples include storing tapes above kitchen units or in damp basements. With this in mind, careful analysing and treatment of existing and damaged material is crucial in a solid records management outlet. Taking into consideration the delicate nature of the task in hand this is no mean undertaking and an extremely time-consuming project.

Although archiving and restoring film and sound is an expert process, the tools to do it are vastly improving. Technology that cleans, removes scratches and repairs other damage breathes new life into otherwise lost film and sound moments.
The entertainment industry's future
Looking forward, the future of music and film lies in the digitisation of the entertainment world. With customers wanting more and expecting an on-demand service from the film and sound sector, suppliers need to keep offering them extras to keep on top of the game. With competition rife within the industry, it is essential that they take advantage of all the options on offer if they want to keep the customer happy.

Making full use of sound and film catalogues is essential to moving with the digital times. As the MP3 player market grows, as do DVDs and other forms of mobile entertainment, sound and film can be enjoyed in a range of different formats. And if back catalogues are to be exploited, it is critical that companies invest now in archiving, as being unable to find footage can cost millions of pounds, and raises the question – if those who produced the footage don't have it, then who does?