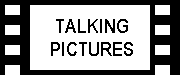 This is an interactive CD ROM for 7 to 11-year-old (key stage 2) children that features animation, quizzes and real-life vox pops of kids and their hilarious comments. It is divided into 5 main sections that cover the requirements of The Children Act 2004 that is designed to safeguard and empower children:
Section 1: BEING HEALTHY – Puberty, Hygiene, Keeping fit, Diet, Sex.
Section 2: STAYING SAFE - Communication, Bullying, Internet Safety, Child Protection.
Section 3: ENJOYING & ACHIEVING – Being Yourself, Friendship, Stress & Relaxation, Hobbies.
Section 4: MAKING A POSITIVE CONTRIBUTION – Behaviour & Truanting, Getting Involved at School, Litter & Environment, Transitions.
Section 5: ECONOMIC & SOCIAL WELL-BEING – Money, Peer Influence, Prejudice & Difference.
Harriet Gascoyne, Aged 9 from St Lawrence Church of England Primary School says : "These lessons are good. They help you learn things so they are not a shock when it happens to you, because it will someday."
Oliver Parkes, Aged 10 from St Lawrence Church of England Primary School says: 'The CD Rom is different it gives children the chance to talk rather than just being told information. Talking is important."
The on screen interface is clear and easy to use and an animated character called Buzz introduces and presents a lot of information throughout the disc. My youngest children, aged 5 and 7 found him to be very amusing. My older daughter, Adrienne, aged 10, also found him amusing. This is what she thought about the disc:

I like the way they get real school children to share their views about what they know about the things on this disc. But it does get a bit boring just listening to some of the long introductions when the insect (Buzz) just drones on. Things they tell you about life is quite reassuring. You kind of know they're right.

Although I personally think that some of it is a bit visual, like the penis and Virginia. When they were talking about puberty, I'm not sure parents would want their children to see that.

They could have made it a little more fun if they put a couple of games in it, then it would be perfect.
I agree that some of the information is not suitable, or appropriate, for younger children. However, this is a great resource for children, parents and schools. It gives the opportunity for children to learn about and discuss the many issues that concern them. As Adrienne says it is reassuring to see on the disc that other children have exactly the same problems as themselves.
More information about the disc can be found at:
Information about The Children Act 2004 can be found at:
---