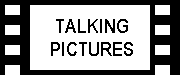 From English Rose to Golden Girl: Kate Winslet's Road to Success

Kate Elizabeth Winslet was born into a family of thespians on 5th October 1975 in Reading and soon blossomed into the English rose we've come to know and love. Ballsy, funny, immensely talented and hardworking, Kate has appeared in some incredibly quirky and hard-hitting films. Her first role was in a Sugar Puffs advert before being professionally trained at a performing arts school.

It took Kate a while to shake off the nickname Corset Kate, appearing in such films as Sense and Sensibility, Jude and Hamlet. Following the success of Titanic, Kate stayed away from the big money films, opting instead for smaller independent films that allowed her to demonstrate her range. She played soul-searching wanderers in Hideous Kinky and Holy Smoke, a reporter in The Life of David Gale and a potty-mouthed chainsmoker in Eternal Sunshine of the Spotless Mind. Says Kate: "people say to me, 'You seem to have made this conscious decision to do independent films'. In reality, I haven't. After each movie, I always think, how different can I possibly be?... Is this going to challenge me, is this going to inspire me, and is this going to make me love my job more than I already do?"

Kate is a very self-aware actress and is a bit of a risk-taker when it comes to the challenging and demanding roles she has taken on. She is rumoured to have turned down roles in Woody Allen's Match Point, Anna and the King and Shakespeare in Love, for which Gwyneth Paltrow took home the Best Actress Oscar. Nominated five times for an Academy Award before the age of 30 (the first woman in history to do so) and the youngest to receive six nominations, Kate has put her gracious loser face into good practice over the last twelve years. She was nominated for Sense and Sensibility (1995) Titanic (1997), Iris (2001), Eternal Sunshine of the Spotless Mind (2004) and Little Children (2006) before her time to ascend the stage came last month with The Reader. Ironically, when Kate played herself in Ricky Gervais' comedy show Extras, she said that doing a holocaust film was a foolproof way to finally pick up a little gold man.

The 2009 awards season was a momentous occasion and is another in a long line of turning points in Kate's career, but rather than show their support for the star and congratulate her on her success, the British public turned their back on her. When she broke down after winning her second Golden Globe, reporters accused her of being "insincere", "gushing", "nauseous" and "over-emotional". The Independent's headline read: "Golden Globes triumph for Kate. Shame about the speech..."

The critics love Kate and even Barry Norman has gone so far as to describe her as Britain's best young actress. The LA Times review of The Reader was particularly fond of Kate's performance and said: "it is Winslet's haunting performance that gives the film what success it has". Although Kate is not necessarily a big-money actress, adding her name to a film's credits certainly gives it a certain kind of caché.

The whole world and its mother have grown attached to the frank and honest actress over the last few years. She always comes across as very down-to-earth and genuine in interviews and has played such diverse roles that she has a universal appeal. It seems there is nothing this girl can't do.

Kate has always insisted on being a role model for this generation, fighting back against comments on the way women are told to look in the film industry. In 2007, she won a public apology and undisclosed libel damages when Grazia magazine wrongly published details of her seeing a diet doctor. Kate donated the settlement to an eating disorder charity and publishers paid her legal costs. Following the case, Kate said: "I shall continue to hope that women are able to believe in themselves for who they are inside and not feel under such incredible pressure to be unnaturally thin".

Kate is a mother first and an actress second, taking a year off in April 2006 to spend time with her children and husband, Academy Award-winning director Sam Mendes. She is mother to Mia, aged 8 (from her first marriage to Jim Threapleton) and Joe, aged 5. She currently has no films in production but following the success of the 2008 films The Reader, for which she also won the Best Supporting Actress BAFTA, Golden Globe and Screen Actor Guild Awards for playing a Nazi war criminal and Revolutionary Road, directed by husband Sam Mendes, for which she won the Golden Globe for Best Actress as well as picking up a BAFTA and SAG nomination she is sure to be inundated with offer after offer. But, knowing Kate, her next move will be just as uncompromising as the rest. Strong roles for women in Hollywood are few and far between but Kate always manages to pick the best from the bunch, warming our hearts to the vulnerable, neurotic and independent women she brings to the big screen.