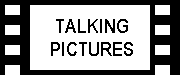 Monday 21October 2002... Disney Interactive and Squaresoft (Square) herald a new era in interactive entertainment as Sony Computer Entertainment Europe (SCEE) prepares the European launch of Kingdom Hearts. An epic adventure and role-playing game for the PlayStation 2, Kingdom Hearts uniquely conflates the two companies' distinguished legacies of animation, design, storytelling and character development.
Two years in the making, and from a production team of more than 100 of Square and Disney's most creative talent, Kingdom Hearts takes full advantage of the power and advanced technology of the PlayStation 2 in a grand tale of adventure, heroism, teamwork and life's most valuable lessons.
Kingdom Hearts represents the first time Disney Interactive and Square have worked together; it features both familiar and newly created Disney characters, as well as multiple Disney and Square- designed worlds. The title marks the first time ever that such an assortment of Disney movie content has co-existed in one interactive product.
Making their debut in Kingdom Hearts, new Disney characters Sora, Riku, Kairi and The Heartless were designed by the game's director, Tetsuya Nomura, best known for his creations in Square's breakthrough titles FINAL FANTASY VII and FINAL FANTASY VIII.
Kingdom Hearts tells the story of Sora, a 14-year-old boy whose world is shattered when a violent storm hits his island home. The storm separates Sara from his friends, Riku and Kairi, and they are scattered to strange and unknown worlds. While searching for his friends, Sora meets Court Wizard Donald and Captain Goofy .They are the protectors of the magical Disney Castle and are on a mission to find King Mickey, who has disappeared in mysterious circumstances. Together with Goofy and Donald, Sora embarks on a sinister and action-packed quest through a magical universe incorporating themes from twelve Disney movies and populated by over 60 familiar Disney characters.
They must join battle with memorable Disney villains to rescue their friends, find the missing King Mickey, and prevent The Heartless -shadowy, shape-shifting creatures from an unknown dimension - from stealing the souls and hearts of others.
Superlative production values bring the three-dimensional worlds and characters of "Kingdom Hearts" to life with movie-quality animation and voice acting. The European release of "Kingdom Hearts" features an all-star voice cast that includes Haley Joel Osment ("The Sixth Sense," "A.I. Artificial Intelligence") as Sora, while David Gallagher ("7th Heaven") and Hayden Panettiere ("Ally McBeal," "Remember The Titans") will voice Riku and Kairi, respectively. Other voice talents featured in the game include Sean Astin ('The Lord of the Rings", "The Goonies"), Lance Bass (member of *NSYNC), David Boreanaz ("Angel"), Mandy Moore ("A Walk to Remember", 'The Princess Diaries"), Christy Romano ("Even Stevens", "Kim Possible"), Steve Burton ('The Last Castle") and Billy Lane ("Titanic"). In addition, many of the original star Disney voice actors reprised their roles for this project.
"Kingdom Hearts is a unique undertaking and opportunity for Disney Interactive on so many levels: we're working in alliance with one of the world's leading interactive entertainment companies; we're launching new characters for The Walt Disney Co.; and we're creating breakthrough creative content on an advanced platform that allows us to push the boundaries of 3D animation and design, and tell a new story with unprecedented fusion of Disney characters and movie worlds," said Jan Smith, president, Disney Interactive.
Hisashi Suzuki, president of Square Co. Ltd., added, "Kingdom Hearts has allowed Square to work with Disney Interactive in an unprecedented way, with both companies contributing their highest
levels of creative talent and teamwork. The result is a game completely original in its scope, scale and creativity -a breakthrough title for our industry. It has been a wonderful challenge to develop new characters and environments to blend, enhance and complement the beloved Disney characters and worlds. The Disney and Square teams have worked together to produce a thrilling level of game play and immersive storylines with the potential to illicit laughter, tears and a rush of excitement in away I would never have believed possible."