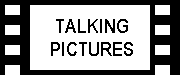 At least half the films which have most impressed me in the 21st century have come from the former Communist states. From Russia there was Zvyagintsev's The Return, The Banishment, and Elena, together with Sokurov's Russian Ark; from Hungary Tarr's Werckmeister Harmonies and The Turin Horse; from Romania Puiu's The Death of Mr. Lazarescu and Mungiu's Beyond the Hills; from Poland Wajda's Katyn; and from the former GDR Henckel von Donnersmarck's The Lives of Others. So it is hardly surprising that 2 of the 4 films I opted for at this year's festival are from that same ex-Communist bloc.



IDA (Pawel Pawlikowski, Poland).



The Polish-born director of My Summer of Love and Last Resort returns to his homeland for this deeply moving story of a young nun Sister Anna (real name Ida) who learns that she is actually Jewish, having lost her parents and brother 20 years earlier during the war. She meets her only living relative, an aunt who has worked as a prosecuting judge under the Communist regime. Together they set out to discover exactly what happened to her family, though not without some personal friction between the two. Shot in sparkling black-and-white and in Academy ratio (think The Artist), this fictional narrative is illustrative of what happened millions of times over during the Nazi occupation, and should be required viewing for anyone who needs reminding. Great performances from the two leads Agata Trzebuchowska and Agata Kulesza, and this film certainly deserves a proper release. Which now seems more likely, because I was delighted to read that it won the "best film" award for the whole Festival.



LIKE FATHER, LIKE SON (Hirokazu Kore-eda, Japan).



Kore-eda is the acclaimed director of delightful family dramas like Still Walking and I Wish, both screened at recent London festivals. This new offering has received rather more lukewarm reviews than his earlier films, but I cannot agree with that consensus. It is darker, with less comedy and, unlike I Wish, children are not the central characters. But it is powerfully moving, with a strong central performance by Masaharu Fukuyama as an architect who discovers that his 6-year-old son was swapped at birth with another boy. The other father is a mere shopkeeper, and most of the film concerns the experiences of the two sets of parents when they experiment with swapping the boys back to their "rightful owners" (if that is an appropriate phrase). The baby-swapping theme has been covered by Hollywood in the past, but Like Father, Like Son is refreshingly free of melodrama and the characterisation is utterly convincing. And, as always, Kore-eda is a genius with child actors.



THE SELFISH GIANT (Clio Barnard, UK).



Anyone hoping for an adaptation of the Oscar Wilde children's story which provided very loose inspiration will be disappointed. Set in the Bradford underclass and the world of illegal scrap-metal dealing, this tells of two boys, the attention-deficient Arbor (also the title of Barnard's acclaimed first feature) and his gentler friend Swifty, who become involved with the scrap dealer Kitten. The action is mostly filmed in somewhat breathless handheld close-ups, occasionally interspersed with beautiful landscape shots showing sheep, horses, or pylons. This cautionary tale ends devastatingly, the final shot being a huge close-up of a horse's eye, as if gazing at the follies of the humans (perhaps inspired by Bresson's Au Hasard Balthazar). Technically the film is brilliant and, like Kore-eda, Barnard is clearly some kind of genius with her child actors (Conner Chapman and Shaun Thomas).



SHAME (Yusup Razykov, Russia).



A woman loses her husband in a tragic accident, she tries to cut herself off from all around her, then she meets her husband's ex-lover and finds a new purpose in life. You may recognise this as the plot of Kieslowski's Three Colours: Blue, but it will also serve to summarise this impressive offering from Uzbek director Razykov. A more obvious inspiration is the tragedy of the Russian submarine Kursk a few years ago. The film is set on a naval base in the Arctic north (lots of stunning scenery) where the wives and children await news. The central character is Lena (Maria Semenova), married for just a few months. Ingmar Bergman and Steve McQueen have already made films with this title, but this one is very different so don't get confused.