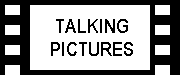 Ulead MediaStudio Pro 7.0, is the newest version of Ulead's professional video editing software. MediaStudio Pro 7.0 now boasts software-only, real-time editing, display and output features that outperform other non-linear editing software solutions in the professional video editing software market.
Ulead MediaStudio Pro 7.0 is non-linear video editing software for video professionals who want the advantages of DV, MPEG-2, Internet streaming video and Video CD/DVD authoring. MediaStudio Pro comprises of five-modules that include video capture, editing, audio editing, video painting and powerful CG graphics. These modules combine to give the most complete set of post-production creative tools available in the professional desktop editing market. Developed to produce video content for broadcast, tape, CD-ROM, Video CD/DVD and the Internet, MediaStudio Pro 7.0 creates high production value video at a cost-effective price.
Performance benchmarks from Ulead show that this newest version of MediaStudio Pro has the real-time ability to play and output five or more DV streams simultaneously on a single processor Pentium® 4 processor-based 3.0 GHz system. If complex sections in the project exceed the particular system's RT performance, MediaStudio Pro 7.0 saves time by flagging these sections, giving the user the option to render those segments only. As a result, the entire project can be played back or exported smoothly, without unnecessarily losing time on a full-project render. MediaStudio Pro 7.0 further reduces wait-time by offering a multi-threaded code base to use dual processors and Intel's new Hyper-Threading Technology (HT). HT Technology enables a new class of high-performance desktop PCs that can work quickly among several computing applications at the same time, or provide extra performance for individual software programs that are multithreaded.
"We're pleased that Ulead has designed MediaStudio Pro 7.0 with a multithreaded code base so that it can fully harness the power of our innovative Hyper-Threading technology," said David L. Brown, general manager, Platform Enabling Group, Intel Corporation. "The combination of our new technology with the high performance of MediaStudio Pro 7.0 results in a video editing powerhouse that saves video editing professionals significant amounts of time with robust real-time edit and output capabilities."
"We're thrilled to bring this next generation of MediaStudio Pro to the professional video market," commented Mark Wurdemann, Marketing Manager, Ulead UK. "As a video editor myself, I know what it means to have my creative flow disrupted while I wait to render. With MediaStudio Pro 7.0, you not only have software-only flexibility, but real-time capabilities that significantly reduce your work time, letting you spend more energy in the creative process."
Features and Benefits
MediaStudio Pro 7.0 offers unique features that save time, increase efficiency and enhance creativity.
New features include support for real-time, full-screen display on a second CRT monitor, TV, or 1394 display device. The software handles both Type-1 and Type-2 DV sources in all real- modes. This full-screen display can be sourced from the Timeline Preview and from any effect preview interface in the application, such as transition, motion path and video filter dialogues. Other distinctive features include support for Flash (SWF) and COOL 3D Studio (C3D) files, which can be imported to the timeline, as well as pre-scan tape logging of scenes by thumbnail for expedient, visual batch capture. The software includes convenient scene detection by content on all video formats and improved efficiency with Ulead's patented Summary Timeline view. MediaStudio Pro remains unique with its legacy CG Infinity and VideoPaint modules for 2D motion graphics, rotoscoping and compositing.
Other new enhancements include real-time, multi-track audio mixing, more automatic, add-to-timeline options and enhanced timecode and source management.
New creative tools consist of an all-new title tool with advanced texture, shadow and motion effects, as well as new video filters such as Old Film, Smart Blur and Diffuse Glow.
MediaStudio Pro 7.0 also handles non-square pixel 16:9 ratio and offers improved overlay key algorithms.
Pricing and Availability:
Ulead® MediaStudio® Pro 7.0 became available in March 2003 at a SRP of £299.99 inc vat. Upgrade from MSP 5 .X is £149.99 inc Vat and for upgrade from VideoStudio 5.x & Comp is £199.99 inc Vat. For more information about MediaStudio Pro 7.0 and other Ulead products, please visit the Ulead web site at: