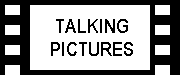 Jamie Garwood: Hello Mem, thank you for taking the time to talk to me again. We spoke previously about yourrole in 'The Devil's Double', and now we are talking about your prominent role in 'Pusher', the remake of Nicolas Winding Refn's 1996 Danish classic. What can you tell us about it?

Mem Ferda: This is an English language remake, set in London instead of Copenhagen. It's about a mid level drug dealer, Frank, and his aspirations of making lots of money fast. This slowly spirals out of control when he owes large amounts of money to Turkish drug dealers. Frank's life soon descends into a living hell losing everything he has. The film is a no-holds barred, gritty and real look into the underworld of drug pushing.

J.G.: Tell us about your character Hakan, who you play in the movie.

M.F.: Hakan is a 'nice' tough guy of Turkish descent, who works for Milo a drug baron. He is a victim of circumstance, trapped intodoing a job he doesn't like. He is not your stereotypical villain he has complex layers and dimensions to his personality, which makes him a fascinating character to play.

J.G.: What research did you do for Hakan?

M.F.: I did a lot, as I view each role as a unique commitment and opportunity to research. You have to research to understand the real motivations of a given character, the more intricate and involved you become the better the result. For me, Hakan depicted an accurate reflectionof how people find themselves entangled in crime when trying to better them-selves. The script had me engrossed when I read it, so thanks to Matthew Read for doing such a good job.

J.G.:How did the opportunity fall into your lap?

M.F.: The conventional way via my agent setting up a meeting. The audition process was tough, as they always are. I prepared and was confident I'd do a good job. I liked the original Pusher trilogy, I felt it translated internation
ally, appealing to all cultures. There isn't a city not affected by an underground drug trade, so the message is universal in the film.

J.G.: The cast is, Richard Coyle, Agyness Deyn, Zlatko Buric and director Luis Prieto doing his first English language film. What was it liked working with them all?

M.F.: I've worked with Richard before so it was brilliant to work with him again, he is hugely talented and a hard worker, which helped a lot. Agyness is lovely, down to earth, with a warm, vibrant personality. Zlatko was fun, I had to teach himsome Turkish dialogue for the Milo role, he nailed the pronunciation in no time. I had seen Luis' previous work 'Ho Voglia di te' and was excited to work with him. He is a fine director.

J.G.: Remakes can endorse a lack of orginality, where do you stand on them?

M.F.: Personally, I feel one should have an open mind regarding remakes, and judge them on their ownmerits, I can guarantee you this remake is on par, if not better, than the 1996 original.

J.G.: You have hit a nice run with The Devil's Double, Pusher and the forthcoming Ill Manors, what was Plan B like to work with?

M.F.: I like Ben Drew, aka Plan B's music. His lyrics have a rebellious spirit which appeals to mepersonally and when I learnt he was doing a soundtrack for the film also, I was eager to get onboard. I was intrigued to how he would work as a director.. he was unconventional and stayed true to his convictions, having a strong idea of what he wanted. Ill Manors is very dark, gritty and harsh, it is a hip hop musical that follows six characters on East London streets.

J.G.: You've garnered a lot of credits to your name, how do you stay ambitious?

M.F.: It's my job, which I enjoy doing and hope to keep on doing. After I achieved my BSc in Psychology and Master's in Business Administration, I went on to do a Postgraduate in classical acting at LAMDA (London Academy of Music and Dramatic Art), I was snapped up by a mainstream agent and many doors opened for me.

J.G.: You have a strong presence which helps you play many villains, do you worry about being typecast?

M.F.: No, I feel a lot of actors get stereotyped, which is actually a good thing for it helps establish an identity. It is competitive in acting and the chance to give yourself that identity is vital. Now my preoccupation is to expand my range and versatility even more, so I'm being very cautious in the roles that are kindly offered to m

J.G.: How do you deal with all the media attention?

M.F.: It can be awkward, the press can badger your nearest and dearest for a story which is annoying. But on the whole the appreciation from genuine fans makes up for this intrusion. I'm quite grounded as an individual, and on the odd occasion when I do drift with my ego, I have a great partner that brings me back down to earth.

J.G.: What is in the pipeline?

M.F.: I have four feature films, three of which I am the leading man, which is exciting. Two are horror films, which is a new genre for me and a thriller and a comedy. I don't want to tempt fate by talking about them until I have to, but please go to my website www.memferda.com or follow me on twitter @memferda1 for details.

J.G.: Thank you very much for your time, I wish you every success with the films.

M.F.: My pleasure, anytime.