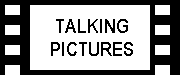 Nancy Kanter is responsible for Disney Junior, the multiplatform destination for kids age 2-7 that reflects the emotional connection generations of consumers have to Disney storytelling and Disney characters, both classic and contemporary. Disney Junior's programming invites mom and dad to join their child in the Disney experience of magical, musical and heartfelt stories and characters, while incorporating specific learning and development themes designed for young kids.

Kanter led the charge on the development and production of Disney Junior's out-of-the-gate hit series Jake and the Never Land Pirates, as well as hit short-form series Minnie's Bow-Toons, A Poem Is…, and Mickey Mousekercize. Kanter's upcoming programming slate for Disney Junior includes Doc McStuffins, the story of a 6 year old girl who communicates with and heals stuffed animals and toys out of her backyard clinic. Already making waves in the US with positive reviews from parents and critics, the show is due to be transmitted in October this year in the UK. Currently it is the #1 cable series among the demographic of children aged 2-5.


I ask Ms. Kanter about the show and where it fits into the Disney Junior programming.



It is about an Afro-American girl, who nurses her ill toys back to health so there is a serious level of wish fulfilment about toys coming to life through the use of her magic stethoscope. Yet away from the magic, there is a learning of hygiene and health - a toy dinosaur has bad breath so Doc teaches it to brush its teeth. The education portion is making the children less frightened of the doctor and make it a worthwhile exercise. We wanted also to maintain the commitment of emotionally driven storytelling, which is something we are striving for across the board in our programming. We want to connect with children and keep up the legacy of Disney DNA, that special quality that you only find in our product.





Disney Junior was launched in the US in February 2011 with daily block programming in place of Playhouse Disney. In its first year, it posted the network's biggest yearly audience in the day part in Total Viewers, Kids 2-5, Boys 2-5 and Women 18-49. This is in thanks part to shows such as Jake and the Never Land Pirates and of course, Mickey Mouse's Clubhouse. In the UK, Disney Junior launched in May 2011 and soon announced record-breaking results in its first year; doubling TV ratings in one year to become the #1 pay TV preschool channel and has been watched by 11.5m individuals and helped fuel the success of the Disney channels multiplex, enjoying a 43% increase in ratings in one year.




With Disney Junior available in 109 countries and 13 different languages close to 35 million households can see the programming. So in this new technological age with people able to watch the brand on a wide range of devices in size and mobility, is Disney embracing this technological age with different platforms and material?



Nowadays with people having iPads, iPhones and Blackberrys, we are aware that children are using these devices either as their own or their parents. We create a strong template of a story for the viewer, but we have material that expands the series' universe and we are using transmedia to do so. One key member is Henry Jenkins who taught us how to expand the world of transmedia and so we created what we called an Appisode of Mickey Mouse's Clubhouse entitled Road Rally, where the viewer is fully intergrated in the episode or appisode creating full interactivity thanks to moving or shaking the screen, voice recognition. And it is the biggest selling free app in America, which in this day and age is quite something.



But can you be strongly based in the UK and not have UK produced programming?



Well in fact we do have a new production entitled The Happy Hugglemonsters based on the books by author and illustrator Niamh Sharkey, the new Childrens Laureate in Ireland and is being produced by Brown Bag Films which will begin being transmitted on Disney Junior from this Autumn, another programme which we are very excited about.



And what about A Poem is..?



Well I like that strand of our programming, as we get these children's poems that are obscure but still very good. We combine the rich voice of great British talent - Simon Pegg, Matt Smith (Doctor Who) and marry them with great images from classic Disney films like Bambi and The Lion King. This works in two ways, it extends our brand awareness amongst the children but also the adults can appreciate good storytelling, and by using good voice talent it gives it some recognition and appreciation of a solid product.



With the Disney Junior channel being the #1 pay for preschool channel what is the ceiling for the channel? Is it quality over quantity?



Like you say, there is a sophistication to the work we are doing, we are aiming to create this attachment between the children and our product, and make them brand aware of Disney. Yet we are really pleased with the response we have had to Doc McStuffins, especially from the parents who are pleased we have created this aspirational role model for young girls to be. And the facets of her character in terms of nurturing, compassion and caring are things we want to make clear in our characterisation. So the importance of creating quality programming is just as important as that is something Disney is renowned for.