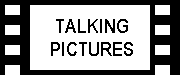 Open to Applicants


The Royal William Yard, Plymouth, is the magnificent location for this new studio and gallery development that is scheduled to open in May 2015. It will provide 1,906 square metres of space for retail, education, exhibition and specialist workshops, which can be used by artists, designers, craft makers, photographers and printmakers.

The £4.2 million flagship project has been in development for six years at this Grade I listed building, and it aims to provide flexible project and event spaces to suit the requirements of the tenants who are selected to work here.

On the ground floor there will be exhibition and retail areas that will be accessible to the public, and communal areas are being incorporated on the first floor levels to encourage the creative tenants to share their ideas and experiences. Workshops and courses will also be made available to engage an whole range of people with varying levels of experience, plus the core Ocean Studios team will encourage debate, dialogue, learning, expansion and artistic entrepreneurship.


Plymouth council leader Tudor Evans says:

"Ocean Studios is a staggering space and an amazing development for the city and for the sector. For too long, institutions such as Plymouth College of Arts and Plymouth University have produced and mentored exceptional artists and creators who have had to move away to find adequate and affordable studio space so we couldn't be more ready for this development.

"Ocean Studios will now provide this much-needed space with a stack of added benefits for this creative talent pool and will continue to put Plymouth on the map as a centre for the very best of creative arts in the South West. We're very much looking forward to seeing these people hard at work in this inspiring and impressive environment."


The concept of the Ocean Studios is driven by artist and designer-maker, Leigh Mason, who says:

"Over the past four years, Jen Jayarajah and I have been hard at work behind the scenes, alongside our incredibly supportive funders: ERDF, Plymouth City Council, Growing Places Fund and English Heritage working together to ensure that the project becomes a reality.

"It is extremely exciting for all involved that we are at this stage now of opening up the doors to our most important element; the people who will work here and bring the vision and the building itself to life. We have had an incredible response so far so I would strongly encourage any artist, designer or craft maker to get in touch and apply as soon as possible."

The selection process will be difficult due to the high level of interest, so a selection panel will be used to choose a fresh and invigorating mix of artists, photographers and designer/makers who might be at any stage of their career journey.

Tenants will be expected to have strong personal commitment and a desire to be part of a creative community that will establish an exciting hub of creativity and encourage talent to flourish.

The selection process opened on 5 January, with a deadline of 30 January 2015. Potential tenants should visit www.oceanstudios.org.uk or email info@oceanstudios.org.uk





Site searchWeb search