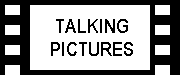 Mars is National Geographic's ambitious six-part TV series that features present-day interviews with space exploration experts mixed with a story set in 2033 showing how we will land on Mars and take the first steps towards colonising it.


'This is something happening now. The timing of the show is perfect and its entertaining and informative. The documentary element of it guides the viewer,' says Sammie Rotibi, who plays mechanical engineer and roboticist Robert Foucault.



The spacecraft Daedalus carries five other crew members, these are mission commander Ben Sawyer (Ben Cotton), Korean-American mission pilot Hana Seung (Jihae), Spanish hydrologist and geochemist Javier Delgado (Alberto Ammann), French mission physician and biochemist Amelie Durand (Clementine Poidatz), and Russian exobiologist and geologist Marta Kamen (Anamaria Marinca).


The series imagines the project will be run by a collaboration between the Mars Mission Corporation (MMC) based in London, which is a consortium of aerospace corporations, and the International Science Foundation (IMSF) a coalition of space-faring nations. Jihae also plays her twin sister, Joon Seung, who is the capsule communicator at the MMC, and Olivier Martinez plays the part of MMC's CEO Ed Grann.


Later in the series, the Phase 2 team arrives with British nuclear physicist Leslie Richardson (Cosima Shaw) and her husband experimental botanist Dr. Paul Richardson (John Light).



The actors were impressed by how director Everardo Gout (Days of Grace), and his production team, worked hard to make it as authentic as possible in the light of our current knowledge. To put them in the right frame-of-mind they received training from former NASA astronaut Dr. Mae Jemison. She provided a great deal of knowledge about the subject and the problem-solving capabilities required by astronauts, although much to their horror she set them written tests.


'It was like being back at school,' said Jihae. 'It was great fun being with her. It is my first big acting role and a challenge to play twin sisters. It was character building because I had to prove myself and give everything to this.'


Sammi Rotibi, added: 'Dr Jemison was serious. The questions included trajectory calculations. It was very difficult but she wanted us to be able to solve questions. It was helpful with being my character.'


'The work needed to be an astronaut makes you evaluate your life. Going to Mars is a metaphor for how we meet challenges,' added Clementine Poidatz.


Cosima Shaw explained that: 'We had a multi-cultural cast and crew, this shows that the mission to Mars will be a collaboration between different countries, much like making this series. We all came to it with different viewpoints and energies. Being away from home for three months during the shooting of the interiors in Bulgaria and the exteriors in Morocco, and talking about Mars was helpful for me to play my character.'


John Light agreed going to Mars is a daunting prospect, but 'If the opportunity to go there in real life was given to me I'd have to go. You couldn't miss an opportunity like that even though the risks are massive.'




Stephen Petranek, author of 'How We'll Live on Mars' believes, 'we had the technology to visit Mars thirty years ago but there was not the political will or budget to go ahead with it.' Today, with commercial enterprises like SpaceX planning manned Mars expeditions with projected landing dates in the near future, it has made NASA and other companies up their game.


Dr. Robert Braun who worked as a consultant on the series, says:


'National Geographic did a fantastic job to make it as factual as possible and worked with writers and the set designers to get things right. The Daedalus spacecraft is based on existing propulsion systems and hardware, and the fault in the first episode is something that could really happen. The series sheds light on work being carried out today.'


'The arrival of people on Mars will change the way we live here on Earth. We will become a multi-planet species that will fundamentally change how we live our lives. It will be a watershed moment.


'World War Two and the Space Race pushed technology, by going to Mars there will be an incalculable change in technology.'


Stephen emphasised that: ' We need a second home for the human species, a place to preserve the future of human knowledge. We need to create a sustainable Mars colony that will be very efficient; recycling and using the resources of Mars will be essential.'


Everado Gout agreed that: 'The science factor is important here, but it was important not to lose the human element. This is not just about rockets, it is about humans and their journey.'


Mars launches on Sunday, November 13th at 9pm on National Geographic.


More details at:


mars.natgeotv.com/uk/