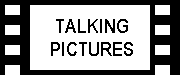 At the time of writing this paragraph and the next (May 2012), the moment all we list-loving film buffs are looking forward to is now less than 3 months away. As the London Olympics draw to a close, a far more interesting contest will take their place: the cinephiles' favourite magazine Sight and Sound will reveal the results of its 10-yearly critics' poll (now known as the critics-and-directors' poll) of the Greatest Films Ever Made. This is not just any old poll; it is widely regarded as the world's most authoritative, combining the choices of most of the world's best critics and directors (145 and 108 respectively in 2002, each giving their "ten best" list). The question we have all been asking will finally be answered: will Citizen Kane be toppled?

In advance of the event, my prediction is that the critics' poll will indeed see Welles' legendary first feature replaced, by last time's runner-up Vertigo, which spectacularly advanced from 18 votes in 1992 to 41 in 2002, and that, of the 21st century's offerings, There Will Be Blood, The Tree of Life, and the Japanese animation Spirited Away will be supported well enough to achieve high positions. I have hopes that Bresson's Au Hasard Balthazar will be prominently placed; that something by Tarkovsky will feature strongly (ideally Stalker, but more likely Andrei Rublev); that the recent tragic death of Theo Angelopoulos will propel The Travelling Players right up the list; and that Kubrick's overrated 2001: A Space Odyssey will be replaced in the top ten by one of his best (Barry Lyndon or The Shining, perhaps). The directors' poll will, in my view, retain Citizen Kane in top position, and, knowing directors' fascination for films about film-making, will catapault The Artist to somewhere near the top. So much for predictions; the remainder of this article is written after publication of the results, and you'll have to take my word that I've not altered the above since May.

THREE MONTHS LATER

Well, I got the critics' number one right, but not much else. With an astonishing 846 replies from critics, nearly six times as many as in 2002, only 3 of my 9 hopefuls finished in the top 50, namely Bresson's Au Hasard Balthazar (16th) and Tarkovsky's Andrei Rublev (26th) and Stalker (29th). The top 50 can be seen at www.bfi.org.uk/news/50-greatest-films-all-time. Some noteworthy features of the critics' list:

Bernard Herrmann wrote the music for the top two (as last time);
Four silent movies in the top 11;
No British film in the top 50;
A surprising drop for The Godfather and Part II thereof (21st and 31st respectively, compared with 4th last time), probably because those polled were asked to treat them as separate films rather than a single film in two parts;

Bela Tarr's Satantango, which I have enthused over, came from nowhere to 35th position.

I have seen all 50 films (actually 52 because of a tie) except Jeanne Dielman (35th, and unavailable in the UK) and Mulholland Dr. (28th) (I shall rectify that). I gave up after the first 4 hours of Godard's interminable Histoire(s) du Cinema (48th).

The surprising winner in the directors' poll was Tokyo Story, which leapt from 15th in 2002 and which is surely a favourite film of everyone who has seen it. All of this top 10 were well placed in the critics' list, and The Artist failed to materialise. Interestingly, three of the biggest Hollywood films of the 1970s (Taxi Driver, Apocalypse Now, The Godfather) finished in the directors' top 10, and in much higher positions than in the critics' list. No fewer than 3 of the directors' top 10 had music by Bernard Herrmann, whose influence on the critical fortunes of films is clearly immense.

For those of us who are interested in such things, I shall look forward to seeing the choices of individual critics and directors when these are published.