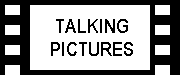 Tron 2.0 PC CD-Rom Game
Key Features
Tron - The Story of the Movie
Tron was the first science fiction feature film to mix computer-generated imagery with live action and went on to spawn highly successful arcade and home video games.
Twenty years later, Buena Vista Interactive is launching a PC CD-Rom sequel, Tron 2.0.


This will be one of the Walt Disney Company's most ambitious computer games to date and spearheads its move into the adult hardcore gaming market. Highlighting its commitment to the discerning hardcore gamer, Buena Vista Games has enlisted the services of Monolith Productions, one of the most respected names in worldwide computer game development (previous games include No One Lives Forever and Aliens Vs Predator 2) and Syd Mead, the world famous concept designer of the original TRON film, who has helped design the game. Additionally, the game will be powered by Monolith subsidiary LithTech's newest technology base, the Triton System, whose predecessor was responsible for the then state-of-the-art graphics in No One Lives Forever and No One Lives Forever 2.
Boasting stunning graphics and a multitude of new locations, characters and weapons, Tron 2.0 takes up the story 20 years after the end of the film. Two computer experts Flynn and Alan Bradley had been digitised in to a computer world, from which they eventually escaped following the destruction of the Master Control Program. Now, twenty years on, Alan Bradley mysteriously disappears again after refusing to provide sensitive information to fCon agents, the perpetrators of the original devastation. His son Jet becomes the new hero, stepping into today's vastly upgraded and therefore even more deadly digital world. There, he uncovers a sinister plot spinning out of control that threatens to corrupt one reality and forever transform another. Jet must overcome the otherworldly adversaries encountered in this strange but fantastic world to not only save the life of his father, but also his own.
First-person, story-driven action adventure game featuring more than 30 levels of game play
Lightning-fast, action-packed 3rd person light cycle racing on mind-bending Game Grids
Multiplayer LAN light cycle racing
Light cycle power-ups
Six new weapons, including the updated disc that 'slices and dices' virtual enemies
Stunning next generation 3D graphics rendered by the ALL NEW, state-of-the-art, LithTech™ Triton System
Incredible new high-tech locations, including: a Personal Computer, Power Router, Internet Hub, Infected Server, Arena Games.
New light cycles, re-designed by Syd Mead, world famous film concept designer (TRON, Blade Runner and Aliens).
Up to 16 people can play in expansive team-based multi-player levels: Disk combat played over the internet or LAN
New visually stunning 'TRON glow' effect designed exclusively for TRON 2.0 by nVidia
Innovative character-customizing system with weapons, shields, gadgets and modifiers, that players use to equip and fine-tune their character.
Bruce Boxleitner reprising his role as Alan Bradley (English language versions)
Rebecca Romijn-Stamos, star of the new X-Men 2 movie, provides the voice of Mercury (English language versions)
MINIMUM SYSTEM REQUIREMENTS: Windows® 98/Me/2000*/XP* ( * with the most recent Service Pack).
Release date: 29 August 2003
Price: 34.99 UK pounds.
Website: www.tron20.net
TRON: The Story of the Movie
The classic 1982 movie, begins in the real world, where a young computer genius named Flynn (Jeff Bridges) - owner, operator and resident virtuoso of a video game arcade - is trying to break into the computer system of ENCOM, a huge communications conglomerate. Flynn, a former employee of ENCOM, is searching for evidence that video game programs he wrote were appropriated by an unscrupulous executive, Dillinger (David Warner).
At ENCOM, Dillinger's Master Control Program (MCP) has monitored Flynn's intrusion and has shut down user-access to the computer system.
Dillinger has double cause for alarm: Not only might Flynn uncover incriminating evidence of the video game theft, but the MCP has also acquired an insatiable appetite for information and is patching into computer systems outside ENCOM - including the Pentagon's.
Because of the MCP's action, several ENCOM employees lose access to their programs. Gibbs (Barnard Hughes) and his assistant, Lora (Cindy Morgan) are set behind in a laser experiment, while Alan Bradley (Bruce Boxleitner) loses a security program he had code-named 'TRON'.
Lora and Alan decide that their old friend Flynn must be the source of the trouble. When Flynn tells them of the massive program thefts being engineered by Dillinger and the MCP, they decide to help him break into ENCOM to retrieve the evidence at one of the company's own terminals.
Before Flynn can incapacitate the MCP, however, the program uses a laser to blast him into electronic particles. Flynn awakens in another dimension, an electronic world where energy lives and breathes, where computer programs are alter-egos of the programmers who created them, a world under the tyrannical dominance of the MCP and its murderous henchman, Sark (Warner). Flynn is sentenced to die on the video game grid, where the amusements found in arcades are life-and-death realities.
The mightiest of the electronic warriors still defiant of the MCP is TRON (Boxleitner). Together, TRON and Flynn escape the game grid on electronic Light Cycles and race off to sabotage the MCP. They enlist the aid of a simulation program named Yori (Morgan) and of Dumont (Hughes), an aged keeper of an input/output tower where programs were once allowed to contact their users.
To reach the MCP, they steal a Solar Sailer and battle Sark's Flying Carrier on the Sea of Simulation; they avoid the huge police programs (called Recognizers) and TRON receives an 'information disk' from his user (whom he calls Alan-One) which will give its possessor the force to destroy the Master Control Program.
TRON's heroic strength as an electronic warrior and Flynn's human understanding of computer systems and video games guide them to the MCP. Here, they fight the battle which decides the fate of the electronic world - and the control of the ENCOM computer system. At the film's end, TRON and Flynn are victorious, the MCP is destroyed and Flynn replaces the disgraced Dillinger as ENCOM'S chief executive.