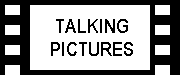 Ulead brings professional video editing technology to consumers with it's new VideoStudio 7 software.
Ulead® VideoStudio® 7, is the latest version of its popular, consumer-level video editing software. With VideoStudio 7, Ulead has upped the ante in the consumer video-editing category by offering advanced technology typically only found in more expensive, professional video editing software. VideoStudio 7, boasts enhancements that make it faster and easier for users at all levels to quickly turn home videos into polished movies.
VideoStudio 7 saves time and enhances the creative process with real-time capture, edit and output. Using a display card to output to a second display device, users can now preview their creation on TV with high-quality, real-time, full-screen previews. VideoStudio 7 is also one of the first consumer software applications to offer increased processing speeds of up to 23% by fully supporting Intel's Hyper-Threading (HT) technology. At the same time, VideoStudio 7 leverages the performance gains offered by dual processors.
"Shooting video is fun. Ulead is showing consumers that editing can be too and it doesn't have to take a lot of time," said Mark Wurdemann, UK Marketing Manager "With true, real-time features and support for dual processors and HT technology, Ulead is taking the wait out of the editing process. Users now have the instant gratification of seeing their editing decisions immediately. With its easy-to-navigate interface and workflow, VideoStudio 7 is a perfect software for novice video editors, yet now offers the same advanced performance previously only enjoyed by professionals."
Features and Benefits
VideoStudio 7 introduces new users to the movie making process with a step-by-step video tutorial. The software makes it easy to transfer video to a computer from a TV or camcorder.
A new, scene selection tool saves time by automatically capturing and splitting video clips according to scene. VideoStudio 7 supports a wide breadth of file formats, now including Sony MICROMV and Windows Media Video. With an enhanced workflow and user interface, users can quickly eliminate unnecessary steps and intuitively locate tools.
Video enthusiasts begin by selecting or removing multiple video segments with a new MultiCut™ tool. They can then jazz up a video by adding a soundtrack, narration, titles and stunning effects. A new, fast/slow motion tool slows down clips for dramatic scenes, or speeds up clips for humorous scenes. As a final touch, COOL 3D 3.0 SE, which is included with VideoStudio 7, lets users add 3D animated titles and graphics as video overlays.
Once the movie is finished, VideoStudio 7 can transfer it to tape, DVD, VideoCD and the Web. VideoStudio 7 offers a powerful, new DVD authoring tool, which enables users to create sophisticated DVDs with multiple videos, dual layout menus, and first play video clips. With new "on-disc" editing tools, it's possible to reuse and re-edit video on DVD+RW and DVD-RW discs even after they are burned. VideoStudio 7 makes the DVD creation faster by not needing to render an MPEG file before making DVD menus. At the same time, encoding and burning the DVD is nearly real-time due to improvements in Ulead's MPEG.Now codec.
Pricing and Availability:
VideoStudio 7 will be available at a RRP of £49.99 inc Vat from all usual stockists; upgrade version will be £29.99 inc Vat. VideoStudio 7 will be available for download at www.ulead.co.uk from mid-February, 2003. For more information about VideoStudio 7.0 and other Ulead products, please visit the Ulead web site at:
Review
Loading the software to your PC is fairly straightforward although it took me about an hour to carry out this task. When I try to use the software I occassionally get a 'driver error' - perhaps I need to download or select a driver that is happy with this software? (answers to that question are very welcome.) Other than that glitch the VideoStudio interface looks easy to use and is fairly self-explanatory. It is easy to select video clips and arrange them in storyboard fashion or on a timeline. There are animated titles and effects that are equally easy to access and use, and you can add music and voice-overs.
Since there are so many features and options it is worth taking the time to view the step-by-step video tutorial that comes with this package so that you can use this software to it's full potential. After that I'm sure that even inexperienced computer users, video editors or just plain techno-phobes will find themselves exploring the creative potential of this software very quickly.
If you intend to use this software or any other video editing software for a lot of work I would recommend that you purchase the most powerful PC you can afford. Having said that my (2-year) old machine - ancient by computer standards - has worked alright with this software.
As I use this software I will add more notes to this review.