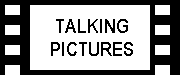 For 20 years from the late 1950s, the Polish director Andrzej Wajda was regarded by critics as one of the leading figures in European cinema. Although his output has been consistently prolific (around 40 films in a 50-year career, and at almost 80 years of age working on a film about the notorious Katyn massacre of WWII), he has been making films for longer than veterans like Jean-Luc Godard and Eric Rohmer. Yet he seems to receive little attention nowadays outside his native land. Polanski is much better known, as is Kieslowski (whose career was much shorter). The 2002 critics' poll in the magazine Sight and Sound, in which films by Welles and Hitchcock each received 69 votes in total, revealed not one vote for a Wajda film, though in the separate directors' poll Ashes and Diamonds (1958) received 3 votes in the "top tens". I cannot recall when a Wajda film was last released in UK cinemas; it was probably Man of Iron in 1981. None of his films has (by early 2006) had a DVD release in the UK, though about a dozen have in the US, with its large Polish-American population. The reason for this neglect may be that his most admired films date from the first half of his career, and perhaps that he has recently concentrated on filming popular works from Polish literature which have little resonance for outsiders. Having been re-viewing, or viewing for the first time, many of his major Polish films, I believe that this neglect is unjustified.
Nearly all his films bear some relation to Polish history and politics, whether recent or distant; Wajda has always been politically engaged, including having a spell as a senator in the early 1990s. The corruption and decadence of the old nobility, which he holds partly responsible for Poland's subsequent woes, are portrayed in his historical films, while even a film like Danton (1982), a French-Polish co-production set during the French revolution, is seen to have a direct reference to the politics of Poland at the time it was made, with Danton and Robespierre representing Lech Walesa and Jaruzelski (the military President) respectively. Wajda is very much in the "romantic", as opposed to the "positivist", tradition of Polish culture, in other words he tends to sympathise with somewhat reckless rebellions against oppression rather than with a more considered wait-and-see approach. The obvious example of this is his 1957 film Kanal, his account of the doomed heroics of the 1944 Warsaw Rising. This intense sense of "Polishness" greatly assists the understanding of his films, though many can be enjoyed on their own terms. One game the viewer can play is "spot the white horse", this being a symbol of Poland which appears at some point in most of his films, rather like Hitchcock's celebrated now-you-see-him-now-you-don't appearances.
Wajda was a highly accomplished film-maker right from the start, with an exuberant style reminiscent of someone like Martin Scorsese (example: the exhilarating 2-minute tracking shot along the corridors of the Warsaw Museum which begins Man of Marble (1977)). He can work in several genres. There is the great "war trilogy" at the start of his career (A Generation [1955], Kanal, and Ashes and Diamonds) and Landscape After Battle (1970) set, like Ashes and Diamonds, just as the war has ended. There are the adaptations of great historical novels or epic poems, like The Promised Land (1975), Pan Tadeusz (1999), and Zemsta (2002). There are his brilliant interpretations of modern Polish history and politics in Man of Marble and Man of Iron. There is his exquisitely pastoral The Young Girls of Wilko (1979), like a play by Chekhov with its characters' wistful attempts to recapture the past. And there is the remarkable Everything for Sale (1969) which, like Truffaut's Day for Night, Fellini's 8½, and Donen's Singin' in the Rain, is about a filmmaker trying to make a film under difficult circumstances.
Everything for Sale raises the question of Wajda's actors. For most Westerners familiar with Wajda he is indelibly associated with Zbigniew Cybulski, known as the "Polish James Dean", who appeared in several early films but most famously Ashes and Diamonds, which turned him into an international star. His accidental death in 1967 shattered Wajda, and Everything for Sale, about the making of a film whose star actor has disappeared and is subsequently found to have been killed in the same way as Cybulski was, became Wajda's tribute. It occasionally veers into documentary, including footage of Cybulski's actual funeral and glimpses of the making of an historical epic being shot at the same time. Everything for Sale introduced to a wider audience the actor who would star in numerous Wajda films ever since, the charismatic and energetic Daniel Olbrychski. In his "old man" roles in late films like Pan Tadeusz and Zemsta he is almost unrecognisable from the dashing characters of 30 or more years earlier. Mention should also be made of Roman Polanski, one of the young actors in Wajda's debut A Generation, who received star billing nearly 50 years later in Zemsta.
Of the dozen Wajda films I have seen, which include nearly all his most celebrated ones, my choice of the greatest has to be Man of Marble, a multi-layered Citizen Kane-like investigation by a young filmmaker (a brilliant Krystyna Janda) into the sudden disappearance from all public mention of a hero of 1950s Poland. A politically-courageous film which the authorities did not know how to handle, it is one of the masterworks of 1970s cinema. The film in which I have a personal interest is The Promised Land, set in 19th century Lodz (home of the Polish film school) and shot there, as my maternal ancestors lived there at the time it is set. The Wajda film I would most like to see, and have not (yet) done, is Pilate and Others (1972), made for West German TV, and based on Bulgakov's cult novel The Master and Margarita, about what happens when the Devil visits Moscow.
So, what about a rehabilitation in the UK for Poland's most esteemed filmmaker?