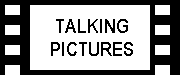 Westfield London on the evening of the 11 February 2010 saw in the arrival of the future of Cinema with the Gala opening of VUE Cinema's fully digital and largest screens in Europe.

With a red carpet entrance, the press and celebrities alike rolled in to witness the opening of VUE's long awaited and amazing cinema experience. Celebrities on the night included Anna Friel (of Broadway's award winning Breakfast at Tiffany's), ex All Saints singer Melanie Blatt, Jodie Kidd, Barry Norman, and Bill Wyman to name a few..

With 14 digital screens in place, nearly 3000 ultra comfy seats, cinema-goers have the choice to maximize their experience with the 'Pleasure Seekers' or 'Thrill Seekers' screen options. By opting for the pleasure seekers experience called SCENE, this will allow you to watch in pure luxury with leather reclining seats and a private VIP lounge and bar area. The thrill seekers experience called VUE XTREME is the cream of cinema allowing you full supersized sound and vision. With the screens the size of 4 double-decker buses, the experience is mind blowing!

The opening, which was carried out by a push of the button by Anna Friel marked this new revolution of cinema.

CEO of VUE, Tim Richards, stated on the evening ''we're incredibly excited about opening our flagship cinema and Anna was a perfect choice for us. ''Vue Westfield is set to become London's first choice premier film destination, offering a range of brand new cinema experiences under one roof''.

With 2011 not long off, VUE will be opening another state of the art cinema located in Westfield's Stratford City, the gateway to the 2012 London Olympic Games.

Westifleld's mall attracting over 23 million people a year, I think it's fair to say that the heart of modern day cinema lies in London, and with VUE pushing the boundaries and setting the high standards for film, other competitors are going to have to up their game to be top!