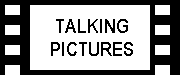 Xploder is the ultimate video game accessory for PlayStation 2, Xbox or Gameboy Advance. The Xploder Cheat Systems enable those of us who do not have the time, inclination or playing experience to unlock every feature of increasingly complex video games.
Xploder provides an infinite range of possibilities through the massive range of cheats and game enhancements for the latest and greatest video games:

Enemies too tough? Xploder can give you infinite lives, unlimited energy, extra ammo to help even the odds
Can't find those elusive extra characters, vehicles, weapons or locations normally only found with endless hours of gameplay? Xploder gives you immediate access to all hidden features.
Finding your opponent too difficult in two player games? Adjust either characters' energy level to even the odds.
Low on medi-packs? Xploder can boost your health to complete challenging levels.
Can't keep up the pace? Xploder can improve your cars handling or provide unlimited turbo boosts.
Selected versions of Xploder also include advanced media features, allowing playback of MP3 music and MPEG video via your PS2 and multi-region DVD playback, bringing your PC media into your front room.
Xploder is available for PlayStation 2, Gameboy Advance and Xbox. The PS2 version provides 60,000 cheats and there is also a professional version. The Xbox version has 1,000 cheats and the Gameboy 10,000 cheats. They can all be updated through the internet as new cheats are created.
From a puritan point-of-view or for those of us who are game experts such cheats are beneath contempt. But for lesser mortals (ok I mean myself) there is nothing more frustrating than being stuck at level 2, or having a game that requires the skill and experience of a jet pilot to get anywhere on it. You can always kid yourself that you just need a cheat or two just to give yourself a little guiding hand until you can build up your knowledge and experience of a game, but we all know this won't happen. Bring on Xploder and you can actually get the most from your games.
More information about Xploder is at: