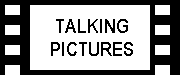 Beach Babe Sea Salt Spray is another fantastic product from the Pink Range launched by Lee Stafford.

In this 150ml spray bottle, this will give you the sexy sun dried sea look you've been waiting for, great for holidays, or perfect for a night out, this is the one product you'll want to buy to give you that beach babe goddess look!
With its mixture of dead sea salt as well as containing 26 minerals, after spraying this over DRY or towel dried hair, it leaves your hair feeling soft, bouncy and defined, leaving you the envy of anyone who crosses you...!
Check out this amazing spray and its sunflower extracts, you can guarantee that your hair will retain its moisture, shine as well as repair and protect against free radicals.

Beach Babe Sea Salt Spray can be purchased exclusively through Boots on-line or in store.


Sunny Nersian