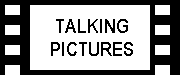 With celebrity hairdressers marking their territories with new and exciting product launches, Britain's most exciting and innovative Lee Stafford has certainly marked his, with his trademark 'Stafford' logo, he brings us still in the sexy hot signature pink- the BLINDING Range!

Blinding Brunette Shampoo, which comes in 250ml squeezy tube has topped my products charts and can clearly be labelled in my Top 3 shampoo's of all time!

From its gorgeous smell and silky texture, it makes shampooing my hair, fun, manageable and leaves you feeling gorgeous from start to finish.

The shampoo itself definitely brings out the brunette tones and leaves your hair feeling soft and easy to style from its original state before wash and has a lovely glossy shine right through.

Blinding Brunette contains Moringa Seed extract (also known as Miracle Tree) and walnut and henna which keeps your hair looking and feeling super clean and enabling your hair to glow!

Tried and tested – a winner! Another fantastic product from Mr Stafford that sticks with his famous motto of ''Have Fun, Look Wicked, Smell BEAutiful''.
Lee's selection of products are available through his website which can be found at www.leestafford.com. This will give you more information on what the products do and how to use them. The products are exclusively available in most Boots stores throughout the UK.


Sunny Nersian