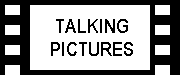 From the heart of London, deep in the depths of Soho – FISH hair products were born. With the outstanding current range, comes something fresh, sexy and new- Soho Scent 2- The Anti Perspirant for Men.

This 150ml spray can comes packed with freshness to last you throughout the day, enabling you to feel fresher for longer with its luscious coconut scent.

Alongside this Anti Perspirant, the FISH Soho range produces a great body wash which enables you to wash your hair and body all in one go, not forgetting the trademark coconut fragrance! With its unique fish shaped bottle, its easy to hold and grip, and convenient to fit in any sports bag- definitely one product not to miss this Summer and one to keep you staying refreshed and fragrant after those long, hard days.

For more information on the FISH range and all their hair and body products, this can be accessed through their website at www.fishsoho.com

Born and bred in Soho, London, this range gives you the power to work hard, play hard and tackle life in style!


Sunny Nersian